Obama Proposes New Rules For Offshore Oil Wells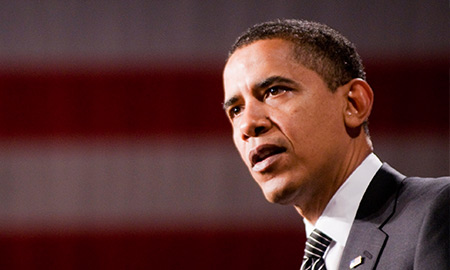 The Obama administration proposes tighter rules for the offshore drilling equipment designed to be the last line of defense against oil-well blowouts.
(Bloomberg) -- The Obama administration proposed tighter rules for the offshore drilling equipment designed to be the last line of defense against oil-well blowouts, five years after the fatal BP Plc spill off Louisiana fouled the Gulf of Mexico.
The proposal Monday by the Interior Department builds on standards industry has set for so-called blowout preventers since the April 2010 disaster on the Deepwater Horizon rig, and establishes schedules for maintenance and repair. If adopted, the rules would mandate outside audits of equipment, require each device to have a backup shear to cut a pipe, and call for real-time monitoring onshore for heat and pressure at the well.
"The well-control rule specifically responds to a number of recommendations from those investigating" the BP spill, Jewell said on a media conference call. "As offshore production continues to grow, we owe it to the American people to ensure the resource is being developed safely."
Offshore drilling safety has gained additional political significance as President Barack Obama has proposed opening up areas along the Southeastern U.S. coast for oil drilling for the first time. The Interior Department also is grappling with the application by Royal Dutch Shell Plc to explore in Alaska's Arctic seas, and has proposed separate standards for drilling in those harsh northern conditions.
Industry Costs
The rule would cost the industry an estimated $88 million a year over the next 10 years, with the steepest costs in 2015 of $165 million. Drillers and other outside groups will have 60 days to comment on the plan beginning April 15, and Jewell didn't set a timeline for issuing the final regulation.
"We are reviewing the proposed rules," Erik Milito, director of upstream operations at the American Petroleum Institute, said in a statement. "Improved standards for blowout preventers are one of the many ways industry has led the charge to make offshore operations even safer."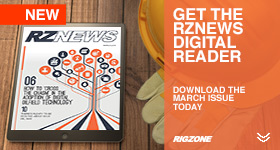 The proposal is the latest in a series of safety steps the department has crafted since the blast that killed 11 men aboard the drilling rig and spewed oil for almost three months along the coast from Texas to Florida. Already in place are design and cementing rules for deep-sea wells along with the hiring of more federal inspectors.
1
2
View Full Article
Generated by readers, the comments included herein do not reflect the views and opinions of Rigzone. All comments are subject to editorial review. Off-topic, inappropriate or insulting comments will be removed.