Western Australia Hopes to Expand LNG Ties with Singapore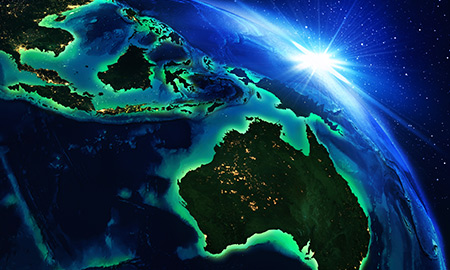 Western Australia hopes to boost supply of liquefied natural gas to Singapore and collaborate with the island-state on gas projects.
Western Australia intends to tap on the state's enormous gas resource to step up its economic cooperation with Singapore as the Southeast Asian country harbors hopes of becoming a liquefied natural gas (LNG) trading hub in Asia Pacific, according to a senior state government official, a Singapore newspaper reported Saturday.
Colin Barnett, premier of Western Australia, eyes Singapore, where he is currently on an official visit, as a market for the state's growing supply of LNG as projects under construction come into production.
"If Singapore is going to develop as a trading point and storage point for LNG, it will need to access long-term supplies of gas ... There is an enormous opportunity to do that, given the proximity of Australia and the size of our conventional reservoir gas off the coast of Western Australia," he said, as quoted by The Straits Times.
The Singapore LNG Terminal, which commenced operations in May 2013, currently has a throughput capacity of 6 million tons per annum (Mtpa), will have a capacity of 11 Mtpa when construction of Phase 3 Expansion of the terminal is completed by 2017. Singapore is also looking into the possibility of building a second LNG terminal in the eastern part of the island.
Barnett said Western Australia currently produces about 15 Mtpa of LNG, around 6 percent of global supply. The production level could rise to more than 50 Mtpa by the end of the decade as new LNG projects, presently under development, in the state come into operations.
Two of these Western Australian projects are operated by Chevron Corp. The Gorgon project, located on the Northwest Shelf, is now more than 90 percent complete, with first LNG shipment expected later this year. Wheatstone is the other project -- located off the Pilbara coast -- with start-up targeted for 2016.
Japan's Inpex Corp.-operated Ichthys LNG project in offshore permit WA-285-P to the north of Western Australia is scheduled to come onstream in 2017, while Australia's first floating LNG (FLNG) project at Prelude, operated by Royal Dutch Shell plc, is targeted to start production in the same year.
Western Australia is on track to become one of the world's largest suppliers of LNG as the country, which when combined with a few large onshore LNG projects -- already in production or presently under development -- in eastern Australia, is expected to overtake Qatar as the world's largest LNG exporter by 2017.
The Straits Times reported that the Western Australian premier intends to promote collaboration on gas projects during his trip to Singapore, where he will meet the island-state Prime Minister Lee Hsien Loong and senior government officials as well as officials from a number of energy companies.
The investment appeal of several potential LNG projects in Australia, including those in Western Australia, has faded in recent years due to an escalation in development costs, including cost overruns at existing projects such as Gorgon.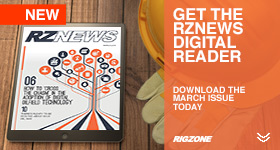 In addition, the current downtrend in oil prices have led many firms, especially international oil companies, to shelve plans on developing oil and gas projects as they reduce capital expenditure, industry watchers said.
Among the LNG projects in Australia that could potentially be developed in the future are Bonaparte, Browse and Scarborugh, which are all located offshore Western Australia.
Generated by readers, the comments included herein do not reflect the views and opinions of Rigzone. All comments are subject to editorial review. Off-topic, inappropriate or insulting comments will be removed.