Kemp: US Oil Production Is Probably Peaking Right Now
|
Wednesday, April 08, 2015
Once production reports are submitted they have to be compiled and published by state regulators, adding a further delay.
Then there are late filings ("delinquent wells") from operators submitting after the formal legal deadline has passed, which means the initial production totals can be revised, sometimes substantially, especially in Texas where there are lots of small owners and operators.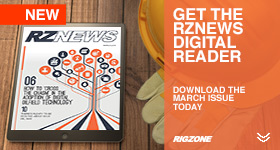 The EIA includes estimates for U.S. production in its weekly and monthly publications. However, these are based on extrapolating from limited data and subject to estimating errors, which are likely to be especially large when the production trend is changing.
Rig counts are a leading indicator of future production trends (albeit a very imperfect one), while production reports are a lagging indicator.
Trying to predict future production based on current production reports is like attempting to drive by looking in the rear-view mirror.
Even if production peaks this month or next, it will not be visible in the statistics until at least July or August, and maybe later.
But by the time the production peak becomes visible, output will likely have been falling for several months.
(Editing by Dale Hudson)
1
2
3
View Full Article
Generated by readers, the comments included herein do not reflect the views and opinions of Rigzone. All comments are subject to editorial review. Off-topic, inappropriate or insulting comments will be removed.