HR Professionals Discuss Hiring Strategies during Downturn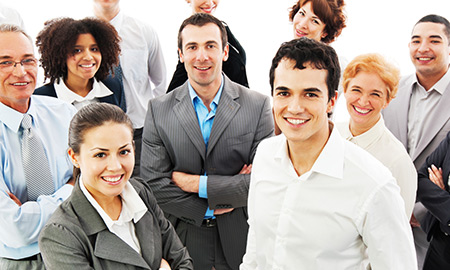 Industry HR professionals discuss strategies and opportunities while managing the turbulent world of oil and gas.
Several human resources (HR) and industry professionals shared insight and offered strategies on how to manage personnel during a turbulent world in oil and gas during Workforce NEXT's Spring Summit Thursday. During one session focusing on working together as a leadership team from human resources, operational and businesses perspectives, speakers possessed more than 100 years of HR experience.
The dominant focus of the summit was on HR professionals and how they can not only survive the downturn, but snatch up top talent during the downturn. Presenters were in agreement that workforce reductions were expected to continue. But rather than focusing on the challenging aspects of the downturn on an HR level, Luis Jimenez, who possess extensive experience in the development and execution of human resources solutions, told the audience that employers should view the downturn as an opportunity to better align with management and operations.
Job cuts is a sensitive subject, especially among those individuals who have been the victims of recent layoffs. It's also difficult for the companies tasked with determining whom to let go. The approach varies from company to company, but it's always strategic.
"It's a tough call – how to determine who stays and who goes," said Marty Kunz, vice president of human resources for C&J Energy. "First, you look at your high performers and then you look at your strategic performers; not only the employees who do their jobs, but those who bring other skillsets to the table."
People who wear multiple hats are more attractive to keep. Kunz offered an example that happened within his own staff.
"The first folks to get hit during a downturn in an HR department are recruiters," he said.
Kunz had a female recruiter who he identified was not the best at her job, but she was extremely skilled in an HR software that was essential to the future of the company. For that reason, she was able to keep her job.
1
2
View Full Article
Generated by readers, the comments included herein do not reflect the views and opinions of Rigzone. All comments are subject to editorial review. Off-topic, inappropriate or insulting comments will be removed.