Utah: Home of the Next Oil Sands Breakthrough?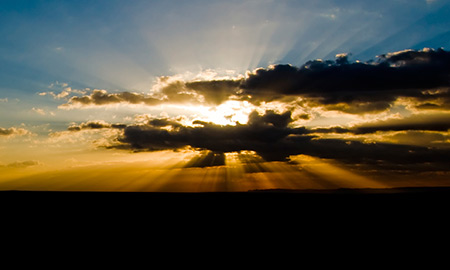 Utah company wants to broaden your idea of where oil sands development takes place.
When you see the term "oil sands," there is a good chance that you will associate it with the Canadian province Alberta. MCW Energy Group is trying to extend the geographical focus southward.
"Companies large and small have experimented and failed over 5 decades attempting to develop this valuable resource," said MCW's communications spokesman Paul Davey, referring to oil sand and oil shale resources in Utah, Colorado and Wyoming. "All have ended in failure in terms of attempting to prove up a commercially viable extraction technology."
Last October MCW – founded by its CEO R.G. "Jerry" Bailey, a 50-year oil and gas industry veteran and former president of Exxon's Arabian Gulf operations – deployed its first oil sands extraction plant in Vernal, Utah, located in the Uinta Basin nearly 200 miles southeast of Salt Lake City. The plant applies the company's continuous-flow, closed-loop method of extracting oil from oil sands. Billing the facility as "America's First Environmentally Friendly Oil Sands Extraction Project," MCW contends its process uses no water or heat and leaves behind only "99 percent clean" sand. Moreover, the company asserts that its per-barrel processing costs are dramatically lower: $30 compared to an average of $75 in Alberta. The efficiency of MCW's extraction technology is extremely high with an energy returned on energy invested (EROEI) of 22:1 as compared to Alberta's steam-assisted gravity drainage (SAGD) efficiency average of 4:1, according to MCW.
MCW is delivering its maiden plant's relatively small production volumes to refineries near Salt Lake City, but the company is working to scale up the process with a 5,000 barrels per day (bpd) extraction plant and – it hopes – many others at oil sands and oil shale sites in the region and beyond. Rigzone recently caught up with Davey to learn about MCW's plans for its technology. Excerpts from the interview follow.
Rigzone: Briefly, please describe how your technology works? Also, is it only designed to break down bitumen or could it also be tailored for other, less viscous heavy oil deposits?
Davey: MCW has developed a unique, environmentally friendly, continuous flow, closed-loop oil sands extraction technology. It may be applied to both water-wet and oil-wet hydrocarbon deposits. It may also be used for remedial projects, such as cleaning up tailings ponds. It uses no water in the extraction process, produces no greenhouse gases and requires no high temperatures or pressures. It extracts up to 99 percent of all hydrocarbons.
1
2
3
4
View Full Article
Generated by readers, the comments included herein do not reflect the views and opinions of Rigzone. All comments are subject to editorial review. Off-topic, inappropriate or insulting comments will be removed.