The Oil, Gas Guide to Networking: How To Connect and Communicate
by Valerie Jones
|
Rigzone Staff
|
Wednesday, April 01, 2015
Rigzone speaks with Katie Mehnert, a self-proclaimed "people engineer", who offers tips on effective connecting and communicating when networking in oil and gas.
The energy industry is massive, wide-reaching and according to some, also fragmented. Relationships are a vital part of enjoying a successful career in the field, and developing those relationships involves interacting with professionals across all sectors.
While Rigzone explored networking for young professionals in Part 1, there are also unique challenges for people who have difficulty forging relationships in general – no matter how long they've been in the industry.
Katie Mehnert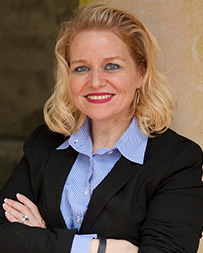 Katie Mehnert, Founder & CEO, Pink Petro.
Katie Mehnert, who considers herself a "people engineer," is the founder and CEO of Pink Petro, which she describes as a unique social media platform designed to unite and connect women across the energy spectrum. But it's not just for women.
"We want to be the first to harness technology and close the gender gap," Mehnert said. "Pink Petro is for men and women in the energy sector."
Mehnert, who is also the president of her own consulting business, has more than 18 years of experience in networking – or "connecting" as she prefers to call it. She shared with Rigzone her tips on making the most out of each opportunity to connect and communicate.
Tip #1 – Have a Strategy Before You Enter the Room.
"The problem today is people treat relationships like a transaction. The whole 'here's my card…here's my card' exchange is a transaction," Mehnert said. "And just showing up to an event and passing out/collecting business cards does not mean you're networking."
Instead, Mehnert suggests taking any and every opportunity to network – whether at the grocery store or in the neighborhood.
"You can be strike up a conversation with someone anywhere. You could be standing in line at the grocery store next to the chief executive of a company," said Mehnert, who advises that 100 percent of a person's time should be spent networking.
1
2
3
4
View Full Article
Generated by readers, the comments included herein do not reflect the views and opinions of Rigzone. All comments are subject to editorial review. Off-topic, inappropriate or insulting comments will be removed.