Apache's New Technology Yields 'Strong' Drilling Results in Egypt
by Apache Corp.
|
Press Release
|
Tuesday, March 31, 2015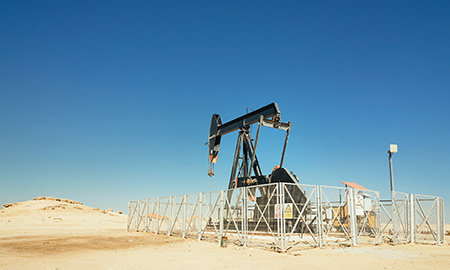 Apache reports strong appraisal- and development-drilling results from Egypt following the previously announced discovery of two new oil fields in the Western Desert.
Apache Corporation reported Tuesday strong appraisal- and development-drilling results from Egypt following the previously announced discovery of two new oil fields in the Western Desert. The initial discoveries were announced with the fourth quarter 2014 results Feb. 12. Development leases were approved by the Egyptian General Petroleum Corporation (EGPC) and Ministry of Petroleum in record time, taking only 13 days from submission of the development plan for Berenice, and only six days for Ptah.
The Berenice and Ptah fields are located in the Faghur Basin along the same fault trend in the Khalda Offset Concession. Exploration and drilling efforts are targeting rock from both the Mesozoic and deeper Paleozoic eras. These targets are a primary focus for Apache Egypt and have proven successful in this area with oil and gas discoveries made at the nearby Shu-1X, Apries-1X, Bat-1X and Geb-1X wells, although Ptah is the largest new field found in the play thus far.
Five wells, including the discovery wells, have been completed to date by Khalda Petroleum Company, Apache's joint-venture company with EGPC. All five wells are producing without the need for fracture stimulation at a combined rate of more than 13,600 barrels of oil per day (bopd) with first production starting in November 2014. The wells have produced approximately 1 million barrels of oil to date. Apache has invested $14 million to install production facilities and plans to invest another $35 million to handle the forecasted production increase.
Apache currently has three rigs operating in these two fields to drill development wells. All oil is being shipped via pipeline to nearby Khalda-operated processing facilities. Apache plans to continue increasing production from the two fields to 17,500 bopd by mid-year.
Berenice Field
The Berenice field started producing light oil from the Cretaceous-aged Alam El Buieb formations (AEB-3D and AEB-3E) in November 2014. Three wells are currently producing more than 9,500 bopd from a 700-acre drainage area with pay zones that range between 38 feet and 142 feet. Apache has a drilling rig dedicated to the field, which is currently drilling the Berenice-4 and will then continue on to the Berenice-5. The Berenice-4 contains a 142-foot oil pay zone in the target AEB-3D/-3E sandstones with excellent reservoir quality. Up to four additional wells are planned during the first phase of development. Drilling depth is approximately 12,000 feet with completed-well costs expected to average approximately $3 million for each of the development wells.
Ptah Field
The Ptah field started producing light oil from the Paleozoic-aged Shiffah Formation in December 2014. This field also has substantial target zones logged in the AEB-3D/-3E formations that have yet to be tested. In the Shiffah, the field discovery well (Ptah-1X) is currently producing 2,350 bopd and a second well (Ptah-3X) started production in March 2015 at a rate of 2,000 bopd. Shiffah pay zones have averaged 130 feet while the AEB-3D/-3E formations yet to be completed have logged an average net oil pay section of 65 feet.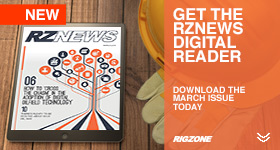 Further appraisal drilling and AEB-3D/-3E production testing will be conducted with the Ptah-4X and Ptah-6 to further define the field size and reserves. Drilling depth to the deeper Shiffah is approximately 13,800 feet, while the AEB-3D/-3E targets average a depth of 11,000 feet. Completed-well costs are expected to average around $3.7 million for Shiffah wells and $2.5 million for the AEB-3D/-3E wells.
"These recent discoveries demonstrate the inventory and upside potential Apache enjoys in Egypt," said Apache Egypt Country Manager Tom Maher. "By applying new technologies and advanced 3-D imaging by an integrated team, we have gained a better understanding of the Western Desert petroleum system. This has allowed us to uncover new, deeper targets in areas where we have been operating for years. These recent discoveries, coupled with several other exploration activities currently underway, highlight the significant opportunity we have for greater development of our 6.7 million gross acres."
Generated by readers, the comments included herein do not reflect the views and opinions of Rigzone. All comments are subject to editorial review. Off-topic, inappropriate or insulting comments will be removed.