New Zealand Offers More Offshore Areas for Bidding in Block Offer 2015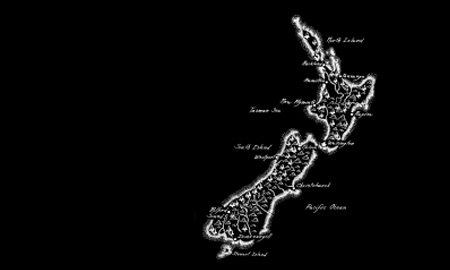 New Zealand offers more offshore exploration areas for bidding in Block Offer 2015.
New Zealand is making available seven areas, spread over 165,752 square miles (429,298 square kilometers) for petroleum exploration in the latest tender, with offshore acreage totaling 164,172 square miles (425,205 square kilometers) and onshore acreage occuplying the remaining 1,580 square miles (4,093 square kilometers), Energy and Resources Minister Simon Bridges revealed at the launch of Block Offer 2015 Monday.
The three onshore area being offered for exploration are:
15TAR-R2: located onshore Taranaki – 401 square miles (1,039 square kilometers)
15WEC-R1: located onshore West Coast – 775 square miles (2,007 square kilometers)
15WEC-R2: located onshore West Coast – 404 square miles (1,046 square kilometers)
The four offshore areas offered for exploration in the tender are:
15NRN-R1: located offshore Northland-Reinga – 71,885 square miles (186,181 square kilometers)
15TAR-R1: located offshore Taranaki – 21, 333 square miles (55,253 square kilometers)
15PEG-R1: located offshore Pegasus/East Coast – 16,994 square miles (44,015 square kilometers)
15GSC-R1: located offshore Great-South Canterbury – 54,732 square miles (141,757 square kilometers)
The tender will close Sept. 30, with permits for Block Offer 2015 likely be granted in December.
Block Offer 2015 is a continuation of the annual tender for local and foreign companies to bid for oil and gas exploration blocks that was introduced by the New Zealand government in 2012.
"In 2012 the Government introduced the Block Offer regime which provides an efficient and transparent process for oil and gas permitting, and each year has attracted investment from experienced and capable operators ... New Zealand has built a strong, world-class regulatory framework to provide for economic opportunities, while also ensuring the necessary environmental and safety protections. The process for awarding permits is rigorous," Bridges said.
"It is clear that companies are seeking frontier acreage and long-term opportunities like those which New Zealand has to offer, and this Government remains committed to attracting major international companies to invest in exploration and development in this country," he added.
1
2
View Full Article
Generated by readers, the comments included herein do not reflect the views and opinions of Rigzone. All comments are subject to editorial review. Off-topic, inappropriate or insulting comments will be removed.