Offshore to Office: Transitioning from a Rig to Office in Oil, Gas
Industry veterans and experts offer tips and advice for offshore workers who are considering transitioning from working on a rig to working in an office.
Working offshore is a highly desired occupation for many. Whether it's the appeal of a fixed schedule with several days off at a time, the potential for a handsome pay with opportunities for overtime or the chance to travel all over the world, oil and gas is a highly sought-after industry.
Currently, there are 61 mobile offshore drilling rigs in North America; 57 in the Gulf of Mexico, two in Canada and two in Alaska, according to RigLogix. These rigs have the capacity to accommodate thousands of offshore workers. And while offshore rig work has been a way of life for many who were either looking to break into the oil and gas industry or just trying to find a respectable job and income, it may not be where they ultimately want their career to end.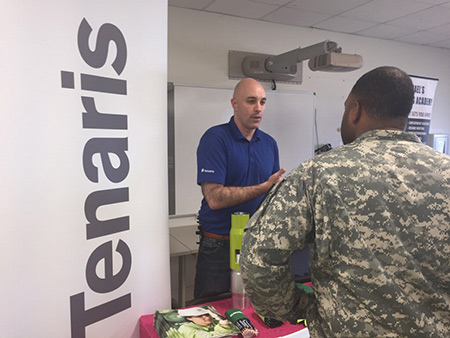 Dane Hayton, Senior Recruiter for Sales and Operations with Tenaris Source: Tenaris
So what about those who are ready to get off the rig … those who want to try their hand at an office position? How does an individual make the transition from working offshore to working in an office position in oil and gas?
"I think the biggest skill we look for in someone transferring from a rig to the office is the drive to want to do more," Dane Hayton, senior recruiter for sales and operations with Tenaris, told Rigzone.
Ambition is one of those soft skills that really can't be taught, so if someone is ambitious enough to want to make the transition from an offshore rig to an office, it's fair to say they've achieved the first step in doing so.
But that doesn't mean the transition will be easy, and each individual's journey will be unique.
1
2
3
4
5
6
View Full Article
Generated by readers, the comments included herein do not reflect the views and opinions of Rigzone. All comments are subject to editorial review. Off-topic, inappropriate or insulting comments will be removed.