Scotland, Australia: a Long-Held Partnership, but More to be Done
by Neil McInnes
|
Scottish Development International
|
Tuesday, March 24, 2015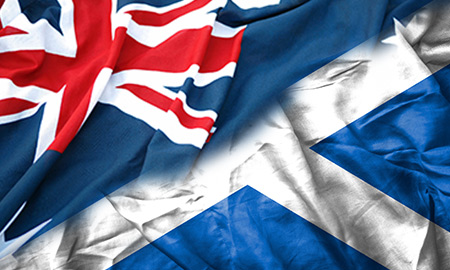 Neil McInnes, head of SE Asia and Australasia at Scottish Development International, gives an overview of the long partnership between Scotland and Australia, and the value it can deliver in the future.
As this month's Australia Oil & Gas 2015 show in Perth demonstrated, Scotland and Australia's relationship in oil and gas endures, but there remains more potential to be unlocked.
The current market prognosis, which is punctuated by discussions around constrained costs, makes access to the specialist skills delivered by the international supply chain highly important. For Australia in particular, its potential world-leading position in LNG could bring about a sea change in its contribution to the global energy market. Scotland's oil and gas sector is well positioned to play its part in underpinning this position, which will be important as global economic conditions continue to weigh on investment in the sector.
The expansion into increasingly innovative offshore exploration and production, which looks set to change the face of hydrocarbon extraction in the Asia Pacific region, plays to a number of Scotland's strengths. Decades of exploration in the North Sea have translated to a strong pipeline of offshore and deepwater production work, built on the foundations of a critical mass in specialist skills and technology, which is meeting demands for expertize in the Americas, Africa and increasingly in the Asia Pacific region.
The Australian market remains a significant growth opportunity for Scottish oil and gas. Building on trade already worth more than AUD 2 billion ($1.6 billion) in 2012/13, recent research conducted by Scottish Development International (SDI) suggests that leaders in Scotland cite Australia as a core area of focus for their business. Notwithstanding the dynamics of the lower price environment, there remain strong opportunities for Scottish companies with the right innovative technologies and services, which can support growth within the Australian industry and reinforces both the nature and size of the opportunity for stronger collaboration between our two industries.
Over the past few years, our Scottish companies have worked hard with their Australian partners to form longer-term relationships and establish their own local presence. This approach has helped Aberdeen mechanical and electrical services firm OEM Diesel Products, which this month announced it had invested a "six-figure sum" in a new office in Perth to better serve demand for its fuel cleaning system. This new office will help the company realize its ambitions in the Australian market, including in Brisbane, Adelaide and Sydney.
A number of Scottish companies not only launched and promoted new and innovative technologies in Perth last week, but more crucially also set out their strategies to build new and existing relationships, on which future and emerging opportunities in Australia can be identified as the industry picks up pace in future years.
Ecosse Subsea Systems, for example, launched its "Ambient Lifting System", used to lift, lower or hover any subsea object in the water-column and act as either a temporary installation aid or form part of the final subsea asset as either buoyancy or ballast.
1
2
View Full Article
Generated by readers, the comments included herein do not reflect the views and opinions of Rigzone. All comments are subject to editorial review. Off-topic, inappropriate or insulting comments will be removed.