DOI Issues Final Rule on Federal Fracking Standards
by Karen Boman
|
Rigzone Staff
|
Friday, March 20, 2015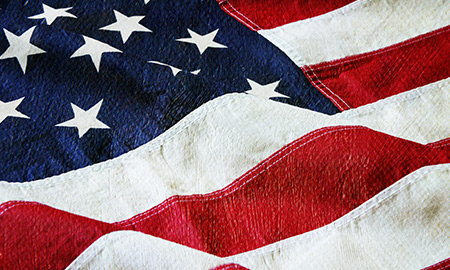 DOI officials say the new standards for hydraulic fracturing on federal and Indians are common sense updates, but energy industry groups and Congress members disagree.
The U.S. Department of the Interior (DOI) released Friday its final rule through which the Bureau of Land Management (BLM) would implement new regulations for hydraulic fracturing activity on U.S. and federal and Indian lands.
The new rule, which will take effect in 90 days, would require oil and gas companies to validate the integrity of well construction and require companies to disclose the chemicals used in hydraulic fracturing to BLM through the website FracFocus within 30 days of completing fracturing operations on a well.
It also would ban the use of wastewater pits at drilling sites, requiring companies to use above ground tanks instead, to mitigate the impact of recovered waste fluids on air, water and wildlife. Additionally, companies would have to submit more detailed information on geology, depth and location of pre-existing wells to allow BLM to better evaluate and manage the risks of cross-well contamination with chemicals and fluids used in a fracturing operation that could result in a spill or blowout.
Secretary of the Interior Sally Jewell, who hydraulically fractured wells while working as a petroleum engineer in Oklahoma, said she understand the risk and rewards that hydraulic fracturing brings. However, existing laws governing fracking are over 30 years old, and haven't taken into account recent technology for hydraulic fracturing and horizontal drilling, and the complexity of larger operations at greater well depths and higher pressures.
Jewell and other DOI officials described the new and updated regulation as "common sense reform" that was developed through a four-year process, with extensive involvement with industry groups, tribal groups and the public and the analysis of more than 1.5 million comments gathered during public comment period of two draft rules.
The rule "provides a framework of safeguards and disclosure protocols that will allow for the continued responsible development of our federal oil and gas resources," said Jewell during a conference call with reporters on Friday. "As we continue to offer millions of acres of public lands for conventional and renewable energy production, it is absolutely critical the public have confidence that transparent and effective safety and environmental protections are in place."
The rule would affect the more than 100,000 oil and gas wells that exist on federally managed lands; of the wells currently being drilled, more than 90 percent use hydraulic fracturing. BLM currently oversees approximately 700 million subsurface acres of federal lands and conducts regulatory duties for Jewell for an additional 56 million acres of Indian tribal lands across the country.
1
2
3
4
View Full Article
Generated by readers, the comments included herein do not reflect the views and opinions of Rigzone. All comments are subject to editorial review. Off-topic, inappropriate or insulting comments will be removed.