CIMC Raffles to Co-Finance Semisub Construction Ahead of Demand Uptick
by Chen Hui Hui
|
Rigzone Contributor
|
Thursday, March 19, 2015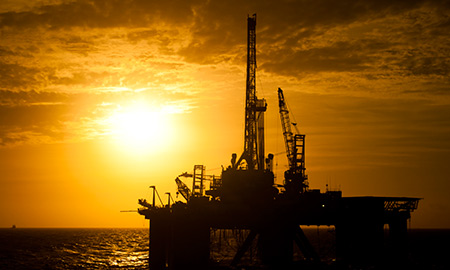 Chinese rig builder CIMC Raffles is chipping in to tide over rig owners on financing newbuild semisubmersible projects.
In a vote of confidence towards a recovery of newbuild rig demand within the next three years, China's Yantai-based offshore builder, Yantai CIMC Raffles Offshore Ltd. (CIMC Raffles) said it is prepared to co-finance the construction of semisubmersible drilling units.
The rig builder, responsible for the bulk of semisubmersible drilling units delivered from China in recent years, aims to conclude talks by June with several parties interested in co-owning the first rig to be built to the BT 5000 design, a CIMC Raffles spokesperson told Rigzone in an exclusive interview.
The BT 5000 design semisub is developed by CIMC Raffles' 90 percent-owned, Sweden-based subsidiary, Bassoe Technology. The Chinese firm acquired Bassoe Technology in 2013, with Bassoe Group retaining 10 percent interest.
With about 50 engineers on board, Bassoe Technology is spearheading the conceptual studies of new rig designs, while detailed to production design of rig building projects at CIMC Raffles is supported by some 1,000 engineers at the CIMC Offshore Research Institute in Yantai.
The BT 5000 design semisub is a mid-water harsh-environment offshore drilling unit capable of operating in the UK sector of the North Sea. The North Sea class semisub is designed to drill wells down to 30,000 feet (9,144 meters) deep in water depths of up to 4,921 feet (1,500 meters).
North Sea Rig Operators Keen on BT 5000 Design Semisub
Seasoned North Sea rig operators the likes of Seadrill Ltd. and Ensco plc have enquired about the newbuild mid-water semisubs, of which replacement demand is widely projected to pick up given a significant percentage of the global operating fleet are built in the 1980s.
Investor interest in newbuild rig, however, has evaporated as offshore drilling contracting activity fell during the last 12 to 18 months.
1
2
3
4
5
6
View Full Article
Generated by readers, the comments included herein do not reflect the views and opinions of Rigzone. All comments are subject to editorial review. Off-topic, inappropriate or insulting comments will be removed.
RELATED COMPANIES