Talisman Cuts 10-15%; ConocoPhillips Cuts 7% of Canadian Workforce
by Valerie Jones
|
Rigzone Staff
|
Wednesday, March 18, 2015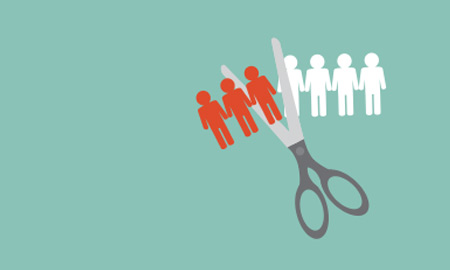 Talisman Energy cuts 10-15% while ConocoPhillips cuts 7% of its Canadian workforce due to the decline in global commodity prices.
Talisman Energy, Inc., headquartered in Calgary, Canada, and ConocoPhillips are the latest in a string of oil and gas companies to reduce its workforce due to the current state of the market.
"This is a very tough week for the company. Given the decline in global commodity prices, Talisman has reduced its 2015 capital spending to help protect our financial health through what are very challenging times for our industry," Talisman spokesperson Brent Anderson told Rigzone. "As a result of lower capital spending, Talisman has made the difficult decision to pursue workforce reductions in the range of 10 to 15 percent, which is about 150 to 200 positions of the approximately 1,300 people working in Calgary."
The employees and contractors who are being laid off support the company's global operations.
They "are skilled people who have made a significant contribution to Talisman's success in the past and we're sorry to see them go," Anderson said. "Talisman has some of the best and brightest workers in the energy industry and we will make sure that employees and contractors who are leaving us are treated fairly and with respect."
Talisman is being acquired by Repsol S.A. – which is based in Madrid – for $8.3 billion. Anderson added that the company's recent workforce reductions are not connected to the pending transaction with Repsol, which is expected to close in the second quarter of 2015.
Houston-based ConocoPhillips also announced its plans to cut its Canadian workforce by 7 percent, about 200 employees, Reuters reported. Conoco's cuts are also due to the drop in oil prices.
Generated by readers, the comments included herein do not reflect the views and opinions of Rigzone. All comments are subject to editorial review. Off-topic, inappropriate or insulting comments will be removed.
RELATED COMPANIES