Oil & Gas UK Urges Further Tax Measures in 2015 Budget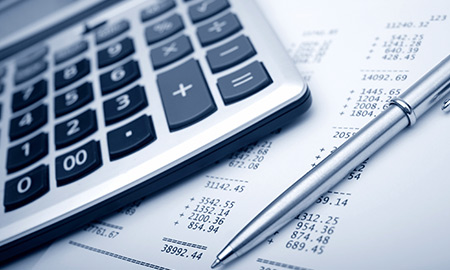 Oil & Gas UK urges the UK Chancellor to introduce further tax measures in this week's Budget in order to boost oil and gas production on the UK Continental Shelf.
Oil & Gas UK called Monday for further tax measures in order to boost oil and gas development and production in the UK North Sea.
Ahead of this Wednesday's UK Budget, the trade body urged Chancellor of the Exchequer George Osborne to take immediate action to reduce and simplify North Sea oil and gas taxation. Previously, Osborne announced measures in his Autumn Statement that included improvements in tax supplements on oil and gas production and the introduction of a new Cluster Area Allowance for offshore fields.
Outgoing Oil & Gas UK Chief Executive Malcolm Webb, who will be succeeded by Deidre Michie on May 1, said in a statement Monday:
"A double-digit reduction in the Supplementary Corporation Tax charge, plus a single simplified Investment Allowance, is urgently needed in order to help re-establish the competitiveness of the UK oil and gas industry.
"The Chancellor is well-informed of industry's current the situation and I trust he will do the right thing for this sector and for the country on Wednesday."

Webb pointed out that, after taxation, the UK offshore industry suffered a negative cash flow of $8.6 billion last year.
"The UK North Sea sector is paying the price for having become a high-cost, high-tax and poorly-regulated region. We urgently need to improve our cost base, reduce the tax burden and improve the stewardship of the basin. Fortunately, we know what needs to be done on each of these matters in order to correct the situation.


"Industry is now working flat out to improve its cost efficiency and a wide range of activity is underway throughout the sector. Both industry and government have accepted all of the recommendations for regulatory reform contained in the
Wood Report
. However, significant investment is also required alongside action on costs and regulation. A clear signal must be sent out that the UK tax regime has been restructured in order to attract and sustain much needed investment for the long term. International investors must be encouraged to persevere with the UK. The current complexity and high (60-to-80 percent) rates of taxation provide no such encouragement."
Webb also pointed out that unsanctioned projects currently competing for investment on the UK Continental Shelf (UKCS) total $37 billion.
"If industry works on its cost base, and the Chancellor delivers a more competitive tax regime, some GBP 4-to-5 billion [$5.9 billion to $7.4 billion] of these projects could be sanctioned in the near term.
1
2
View Full Article
Generated by readers, the comments included herein do not reflect the views and opinions of Rigzone. All comments are subject to editorial review. Off-topic, inappropriate or insulting comments will be removed.