Rig Trends: Floating Rig Market Facing High 2015 Contract Rollovers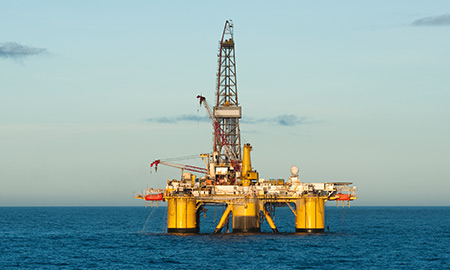 The challenge for floating rig owners in 2015 will be trying to keep all the rigs coming off contract working, but the likely decline in operator drilling plans will make it nearly impossible.
There is little doubt that the worldwide floating rig (drillship and semisubmersibles) fleet is in for a very bumpy remainder of 2015. The fall in oil prices has resulted in operators slashing 2015 spending plans, which has led to drilling cancellations or postponements. Operators are now asking rig owners to lower day rates for those rigs remaining under contract, in some cases by 50 percent or more. Rig owners have begun retiring some older and/or long-idled rigs, a move that if truth be told should have probably started a few years ago. While attrition will continue for the rest of the year, the gap between supply and demand will continue to widen this year.
According to RigLogix, as of March 12, there were 294 active competitive floating rigs worldwide, excluding one rig that will be retired shortly. The competitive fleet does not contain state oil company owned units or those rigs with geographic locations that preclude them from competing globally. As of March 12, there were 22 non-competitive rigs. Of the 294 competitive rigs, 15 were cold-stacked along with one that will be cold stacked in March. This leaves a marketed competitive floater supply of 279. Utilization was 89.2 percent, as of March 12 with 249 of the 279 rigs under contract or committed for work. On the surface, utilization does not seem as low as would be expected, but whenever market dynamics change, like what has happened recently, there is always a lag time between the change and a rise or fall in rig utilization, and the lag period is where the rig market finds itself currently.
As of March 12, there were 30 available, competitive floating rigs worldwide. However, RigLogix shows there are an additional 75 units scheduled to roll off contracts by the end of the year if options are not exercised or further work not secured. Obviously, all 75 units will not go idle, but it does clearly illustrate the problem facing rig owners.
As would be expected, the historically busiest areas have the highest number of contracts ending this year. There are two ready stacked floaters in the North Sea, but an additional 15 rigs with contracts ending in 2015. Off Africa, there are 12 rig contracts potentially ending in 2015 in addition to seven ready stacked units. Southeast Asia has eight floaters scheduled to come off contract this year and 11 available units in the area. The U.S. Gulf of Mexico has six stacked floaters and eight with contracts potentially ending this year. In Brazil, there are seven rigs with contracts that end in 2015, but just one ready stacked unit. Figure 1 shows the 75 floating rigs scheduled to come off contract for the remainder of 2015 by region.

2015 Floater Availability by Region.
1
2
View Full Article
Generated by readers, the comments included herein do not reflect the views and opinions of Rigzone. All comments are subject to editorial review. Off-topic, inappropriate or insulting comments will be removed.