Offshore Croatia: Developing the Eastern Adriatic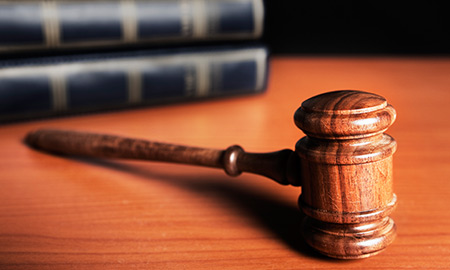 The Croatian government wants to catch up with Italy when it comes to developing oil and gas resources in its part of the Adriatic Sea.
In early January of this year, the government of Croatia awarded several energy companies with licenses to drill for oil and gas in the Adriatic Sea. It marked the first time that Croatia opened up its part of the Adriatic Sea (which it shares with Italy and a handful of other Balkan countries).
Consortia that included five companies won ten oil and gas exploration and production licenses covering blocks in the north, central and south Adriatic.
The first consortium of bidders – U.S. independent Marathon Oil Corp. and Austria's OMV – were granted a license to drill for hydrocarbons in seven exploration blocks. Italy's Eni and Medoilgas (a subsidiary of junior explorer Rockhopper Exploration) will explore for oil and gas in one exploration block: Central Adriatic 9. Meanwhile, Croatia's home-grown INA (Industrija nafte d.d.) was granted a license covering two exploration blocks: South Adriatic 25 and South Adriatic 26.
Croatia's Minister of the Economy Ivan Vrdoljak commented that the government was "extremely pleased with the job done", noting that "these are serious companies with extensive experience using the latest technology".
However, in the licensing round overall Croatia received bids from just six firms for 15 of the 29 blocks that make up the country's offshore zone, while there were no bids from super majors.
For now, the next step for the companies who have been awarded licenses will be to sign production sharing agreements with the Croatian government. They need to do this by April 2.
'The Most-Prolific Hydrocarbon Province in Northern Mediterranean'
So, why the interest offshore Croatia? Marathon and OMV have revealed little about why they bid for so many blocks, but in Marathon's case it represents a notable expansion for it in Europe – where the company so far only operates on the UK Continental Shelf. It certainly appears to make sense that OMV, being based in a country that is a near neighbor of Croatia and being in the midst of expanding its upstream operations, should have been interested in acquiring a share in the offshore licenses that were available in the recent round.
Rockhopper Chief Executive Sam Moody explained his company's interest in January by stating that its one block in Croatian waters gives it and its partner Eni "an outstanding low-cost opportunity to increase our acreage position in an area with proven hydrocarbons".
In Eni's and Rockhopper's case, Block 9 is located in relatively shallow water in what they describe as a "prolific" gas province that contains the previously-discovered Ksenija accumulation along with a prospect called Klaudija.
From a broader point of view, the Croatian Hydrocarbon Agency points out that although the Adriatic is "the most-prolific hydrocarbon province in the northern Mediterranean", with more than 20 biogenic gas fields and a number of thermogenic oil fields in production, exploration activity in the basin has been heavily skewed in the past between Italy and Croatia. This means that, while the Italian Adriatic is relatively well-explored, the eastern Croatian margin remains comparatively untouched.
The agency also points out that 2D seismic data has helped it identify several potential leads that may yield hydrocarbons once further seismic, drilling and appraisal have taken place. These include potential Plio-Pleistocene gas plays as well as Cretaceous Carbonate oil-bearing plays.
Croatia's ability to attract one of the world's top oil companies to the region in future offshore rounds will depend on how successful Marathon, OMV and the other three companies are in turning these leads into profitable development opportunities.
Generated by readers, the comments included herein do not reflect the views and opinions of Rigzone. All comments are subject to editorial review. Off-topic, inappropriate or insulting comments will be removed.