Progress, Challenges Seen in Implementing Digital Oilfield Technology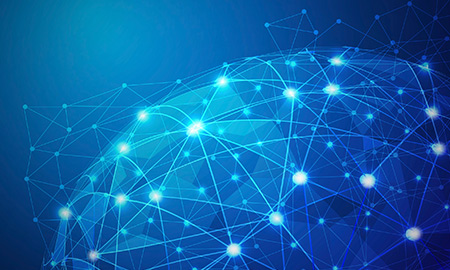 The oil and gas industry is only halfway in its journey towards implementing and gaining value from digital oilfield technology.
The oil and gas industry's progress in implementing digital oilfield technology into their operations can be summed up in a quote by science fiction writer William Gibson – "The future is already here, it's just not evenly distributed."
Some players in the oil and gas industry have successfully "crossed the chasm" in implementing digital oilfield technology, but others still lag behind, Jim Crompton, an exploration and production industry veteran who now works with Noah Consulting, told attendees at the Society of Petroleum Engineers' (SPE) Digital Energy Conference & Exhibition near Houston earlier this week.
Crompton contrasted the companies represented at the SPE event – who are true believers in digital oilfield technology – with companies in attendance at a recent small producers' digital energy conference. Eighty percent of the operators in this market segment still operate on paper. The next big technology that these companies seek to implement is a tablet-based system for operator and lease information. These companies – whose assets include between 100 and 1,000 stripper wells and 400 barrels per day (bpd) to 2,000 bpd of oil production.
"It makes you realize how complex and diverse this industry is," Crompton noted.
While other companies are awash in digital data, others still see SCADA as the next wave of technology.
Development of digital oilfield technology has been underway for the past 15 years, but it's only been in the past few years that industry has started to trust and successfully use this technology.
Successfully implementing a digital oilfield program is not which company has bought the latest, coolest gadgets, or has the most data, it's what they do with their technology and information, Compton noted. The idea behind the digital oilfield is about transforming the way the oil and gas industry does business.
"It's really about analytics to dramatically change cost points and safety points and recovery."
Many technology ideas get stuck in the "trough of disillusionment" in the life cycle of technology development. This cycle begins when the inventor has a Eureka moment and sees how cool the technology is. Marketing then gets its hands on it, and inflated expectations follow. But those expectations fall when problems are encountered or a technology doesn't work for a particular problem. In some cases, it may be that it's a technology that a company's not ready for. The technology goes from inflated expectations to the "trough of disillusionment".
Companies that don't give up on a technology can move it from the "slope of enlightenment" to the plateau of productivity. The process from idea to widespread adoption – which can take over a decade – isn't just about whether the technology works, but the people and process elements involved in development.
The pace of technological development is going faster as the industry works through barriers of technology adoption. Big Data and the Internet of Things are not great challenges in terms of greater volume.
"We can solve the more with conventional technologies."
The concept of digitization has crossed from mainstream into oil and gas as more sensors are implemented into drilling rigs and infrastructure. The emergence of new technologies from industrial and consumer sources has led to discussions for the oil and gas industry to use more of these technologies. However, the industry still faces challenges in implementing technology is how to derive value from it.
"We're not stupid," Crompton said. "This is a very good industry at creating value."
Physical technologies also continue to play a major role in transforming the oil and gas industry. Over the past five years, two types of physical technologies, hydraulic fracturing and horizontal drilling, transformed the oil and gas industry, Crompton noted. The industry was too successful in utilizing these techniques, adding extra supply to the world market.
In a way, the North American shale revolution puts the digital oilfield in perspective, Crompton noted. It's not its own thing, but a way to change how we work and operate in a safer, cheaper and more efficient manner.
"There's never going to be a purely digital oilfield, unless you're talking about a computer-simulated oilfield," Crompton noted.
The industry will need to continue with the physical oilfield, and find ways for digital technology to enhance operations.
The industry also faces a challenge in implementing digital oilfield technology due to the chasm between the Baby Boomers on the cusp of retirement and Millennials entering the oil and gas workforce. The new digital engineers are coming into the industry with an assumption that technology will help them do their jobs, said Crompton. Today, these young engineers also have access to better technology in their home versus the office – the reverse was true when Crompton joined Chevron Corp. in 1976 – and are likely to connect with college friends on Facebook to solve engineering challenges, even if they don't measure up to a company's standards.
"My generation wants people to attend classes so I can impart my great wisdom to them," said Crompton.
But that's boring to Millennials, who would rather watch at their convenience a 10 minute discussion of a topic on YouTube. They're hungry for knowledge and insight, but the older generation is talking on a different channel. New ways of communication, such as Twitter and Skype, represent platforms and paradigms by which the way people access data could be changed. This is the purpose behind the digital oilfield, but is not so easy to do.
There are many solutions, such as real-time drilling and artificial lift monitoring, that are commercially available, come in different flavors and have lengthy case histories and successes. The characteristics of technologies that make it past the trough of disillusionment don't represent a dramatic change in how the industry does business, but are more digitally intensive functional solutions than ever.
Challenges in pushing technology past the hype and trough of disillusionment phases of technology development include integration across disciplines, geography, supply chain and partnerships. Integration of technology remains a realm of complexity for the oil and gas industry. Everybody wants the interfaces of technology to look like a Google task bar, but the technology needed to create a simple interface experience is not always so easy to deliver.
The oil and gas industry also is drowning in data and starving for information due to its poor management of the influx of more and new types of data, Crompton noted. Data managers today are doing a better job today in tougher conditions than before, but face greater challenges and higher expectations for solutions to deliver.
Industry still faces a challenge in innovation for the digital oilfield. Technology ideas used to come from research and development (R&D) departments in oil and gas. Today, R&D departments are smaller, and vendors, asset teams and consultants have greater influence on technology. Knowledge transfer between the two generations of oil and gas workers will remain another challenge.
What does a digitized platform for oil and gas look like? Crompton doesn't know, but notes that these systems are complex, dynamic and multi-faceted, and most architects working in this area are solution architects, not enterprise complex system architects.
In conclusion, the oil and gas industry is halfway in its journey towards the digital oilfield as it seeks to mesh digital technology such as Big Data, the Internet of Things and cybersecurity with physical technologies such as fiber optics, robotics, high pressure/high temperature wells and dual gradient drilling.
Generated by readers, the comments included herein do not reflect the views and opinions of Rigzone. All comments are subject to editorial review. Off-topic, inappropriate or insulting comments will be removed.