Hays: Changing LNG Phase Helps Position Australia for Oil Plunge
by Ben Creagh
|
Rigzone Staff
|
Wednesday, March 04, 2015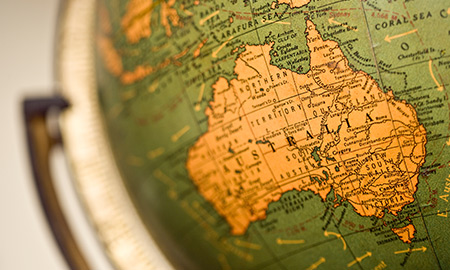 Falling oil price has not only forced petroleum companies to shift their outlook, but also HR firms sourcing personnel for projects and operations, the Australian arm of Hays reveals.
Albeit "accidentally", Australia was better prepared than other regions from a human resource perspective for the recent dramatic changes to the global oil and gas industry, according to Paula Kirwan, business director at Hays Oil and Gas in Australia.
The global recruitment firm this month released its sixth annual Oil & Gas Salary Guide, which surveyed 45,000 people across 188 countries in 25 different areas of specialization, including engineering, construction and supply chain involvement.
Pre-oil Crash Australian Profile
Overall average salary for an oil and gas worker was $131,954




53% of the workforce received benefits




13% of respondents were female




60% were Australian and 40% were expatriates




86% would consider an international role for their next move




64% were permanent employees, while 36% were on contracts




51% say inadequate succession planning for knowledge transfer and skills retention is the main cause of the skills shortage
Source: Hays
Completed between September and November 2014, prior to the oil price falls, Hays has recognized that the change in market conditions was not fully reflected in the Guide.
However, as Kirwan observed, signs the Australian market was already moving in a different direction, including a decline in the overall average salary of $131,954 for oil and gas professionals, reflecting a local liquefied natural gas (LNG) sector that was transitioning beyond the construction phase.
Lack of Optimism
Kirwan recalls Australia being a "less optimistic place" when the survey took place, an outlook that fast-forward several months has helped offset the impact of the lower oil price in comparison to other regions.
"Back in September-October all of the feedback from Canada and North America was that they were going to hit boom stages, that there were several projects going to be approved, there was a massive skills shortage and we will need more people," Kirwan told Rigzone.
1
2
3
4
View Full Article
Generated by readers, the comments included herein do not reflect the views and opinions of Rigzone. All comments are subject to editorial review. Off-topic, inappropriate or insulting comments will be removed.