Industrial Radio Cuts through Noise of Digital Oilfield
by Karen Boman
|
Rigzone Staff
|
Tuesday, March 03, 2015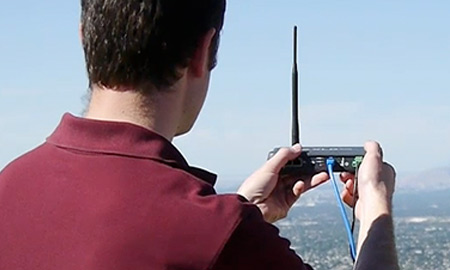 Industrial radio technology can help cut through the noise at oil and gas exploration and production sites as the industry employs more wireless systems.
The growing number of wireless systems utilized in today's digital oilfield – and the expansion of production and pipeline sites to remote, harsh environments – has made today's exploration and production sites "noisier" than they were in the past. Digi International is seeking to meet demand for long-distance, reliable data transmission technology to cut through the noise of 'mission-critical' industries such as oil and gas with its new industrial radio.
Released in January, Digi said the XLR Pro is the first unlicensed 900 megahertz (MHz) industrial radio that can reliably transmit data over more than 100 miles. Aaron McNally, marketing development manager with Digi, told Rigzone that most of the common wireless systems that are available run on frequency hopping spread spectrum (FHSS) or the direct sequence spread spectrum (DSSS). These systems are good for changing channels if they detect interference, like switching a channel on an FM radio to get a better signal.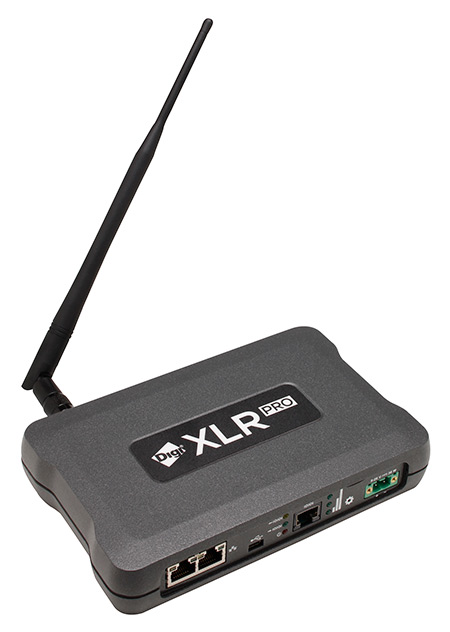 Digi XLR PRO™ Long-Range 900 MHz Industrial Radio
Digi's Punch2 technology uses chirp spread spectrum modulation to provide interference immunity, better receive sensitivity, improved multipath performance and better interference rejection than available through FHSS or DSSS. By doing so, data is spread to a higher bandwidth by multiplying each transmit modulation symbol with a chirp signal.
According to Digi, the energy of a chirp signal is relatively flat across the wideband spectrum. By contrast, a narrowband interferer will rise significantly above the level of the wideband chirp signal. For example, an interferer with a bandwidth of 100 kilohertz (KHz) and a signal level equivalent to the desired signal would have a spectral density that is 20 decibels (dB) higher than the desired signal. An energy threshold is calculated above the spectral density of the chirp signal, Digi noted in a white paper.
"Any energy above this threshold is assumed to be interference and deleted. Using this technique in combination with the processing gains, Punch2 technology can suppress narrowband interference by up to 65 dB."
By leveraging chirp spreading, Digi's technology can deliver higher processing gains than other radio technologies, leading to greater receive sensitivity. During the de-spreading process, any signal that doesn't correlate with the chirp signal is filtered, primarily leaving the desired signal. Digi's Punch2 technology uses a length 1024 chirp signal to spread the modulating symbols to a 9.6 MHz bandwidth, which provides a processing gain of 30 Db when operating at the lowest data rate.
1
2
3
4
5
View Full Article
Generated by readers, the comments included herein do not reflect the views and opinions of Rigzone. All comments are subject to editorial review. Off-topic, inappropriate or insulting comments will be removed.