Atmospheric Water Generation Offers Untapped Water Source
|
Friday, February 27, 2015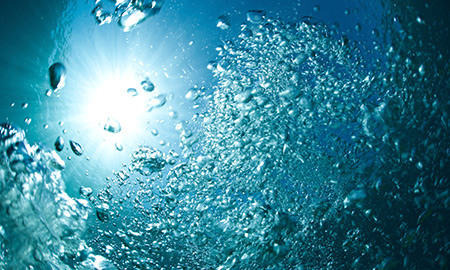 A water technology is demonstrating for oil and gas companies the potential for atmospheric water generation solutions in meeting water needs.
The amount of water vapor in the world's atmosphere – with estimates ranging to as much as 90 trillion cubic meters of water – represents a significant untapped water source for industries such as oil and gas.
Ambient Water Corp., formerly AWG International, has been demonstrating in Houston its atmospheric water generation technology for potential oil and gas industry customers. In January, the company delivered and installed the Ambient Water 400 atmospheric water generator at Applied Cryo Technologies' Houston, Texas facility.
The installation is another move in Ambient's immediate plan to supply a clean, renewable water source to the oil and gas industry. Ambient's technology produces clean and fresh water for the agricultural industry as well as drinking water for homes, offices and communities, Ambient said in a Jan. 6 press statement. The company will monitor the amount of water generated under the atmospheric conditions at the facility, as well as the power consumed by the Ambient Water 400.
A third party engineering firm will verify all data and results, which will be used to develop the Ambient Water 20K system. The company plans to introduce Ambient Water 20K, which can produce over 20,000 gallons per day from a single unit. Ambient currently offers units with production capacity ranging from 5 gallon/per day models for homes and offices to over 400 gallons per day for commercial and community models.
The Spokane, Wash.-based company's atmospheric water generation harvests water vapor from the atmosphere, the chills that water vapor to the "dew point". The moisture then is condensed onto patented, stainless steel or specially coated coils, then channeled through advanced filtering chambers. This water can then be processed and cleaned for human consumption or sent off for commercial industrial applications.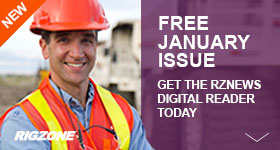 The company currently manufactures at a factory in South Korea 5-gallon units that can sit on a countertop and produce water, and builds commercial units in Grand Rapids, Michigan. As the company looked for low hanging fruit in terms of business opportunities, the amount of water used in hydraulic fracturing and the controversy that surrounds the practice attracted the company to oil and gas, said Ambient founder, CEO and CTO Keith White in an interview with Rigzone.
"There was more at play than what we realized," said White, who had previously designed and built automotive parts and started playing with AWG technology in 1996.
1
2
View Full Article
Generated by readers, the comments included herein do not reflect the views and opinions of Rigzone. All comments are subject to editorial review. Off-topic, inappropriate or insulting comments will be removed.