Atmospheric Water Generation Offers Untapped Water Source
|
Friday, February 27, 2015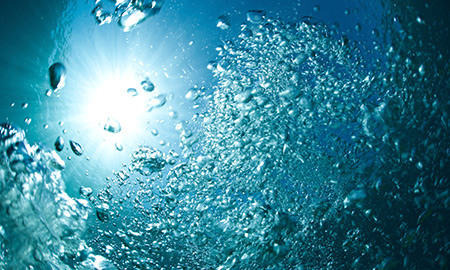 A water technology is demonstrating for oil and gas companies the potential for atmospheric water generation solutions in meeting water needs.
The amount of water vapor in the world's atmosphere – with estimates ranging to as much as 90 trillion cubic meters of water – represents a significant untapped water source for industries such as oil and gas.
Ambient Water Corp., formerly AWG International, has been demonstrating in Houston its atmospheric water generation technology for potential oil and gas industry customers. In January, the company delivered and installed the Ambient Water 400 atmospheric water generator at Applied Cryo Technologies' Houston, Texas facility.
The installation is another move in Ambient's immediate plan to supply a clean, renewable water source to the oil and gas industry. Ambient's technology produces clean and fresh water for the agricultural industry as well as drinking water for homes, offices and communities, Ambient said in a Jan. 6 press statement. The company will monitor the amount of water generated under the atmospheric conditions at the facility, as well as the power consumed by the Ambient Water 400.
A third party engineering firm will verify all data and results, which will be used to develop the Ambient Water 20K system. The company plans to introduce Ambient Water 20K, which can produce over 20,000 gallons per day from a single unit. Ambient currently offers units with production capacity ranging from 5 gallon/per day models for homes and offices to over 400 gallons per day for commercial and community models.
The Spokane, Wash.-based company's atmospheric water generation harvests water vapor from the atmosphere, the chills that water vapor to the "dew point". The moisture then is condensed onto patented, stainless steel or specially coated coils, then channeled through advanced filtering chambers. This water can then be processed and cleaned for human consumption or sent off for commercial industrial applications.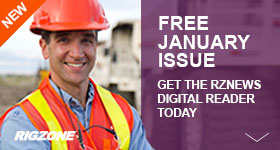 The company currently manufactures at a factory in South Korea 5-gallon units that can sit on a countertop and produce water, and builds commercial units in Grand Rapids, Michigan. As the company looked for low hanging fruit in terms of business opportunities, the amount of water used in hydraulic fracturing and the controversy that surrounds the practice attracted the company to oil and gas, said Ambient founder, CEO and CTO Keith White in an interview with Rigzone.
"There was more at play than what we realized," said White, who had previously designed and built automotive parts and started playing with AWG technology in 1996.
This included a political aspect, such as calls to ban hydraulic fracturing, and community concerns over water usage and increased truck traffic on roads to deliver water to sites.
Finding new water resources will be critical as the world's lakes, aquifers and streams are drained and not replenished due to the world's ice glaciers shrinking, White said. The depletion of water resources has become a big movement politically in parts of the United States. However, the water vapor available in the hydrologic cycle could be used to augment the water sourced for hydraulic fracturing. As water costs continue to climb, Ambient anticipates that its technology will become more attractive, White said.
Ambient conducted an exhaustive study of the technology's application for oil and gas in the Eagle Ford shale play in Irion, Dewitt and Victoria counties in South Texas. The study concluded that the humidity and temperature were adequate enough, particularly in Victoria County, for its technology to produce enough water to satisfy the need to bring in outside water. The company determined it would need a unit that could produce 20,000 barrels per day of condensate and was fully mobile.
After doing some soft engineering, Ambient concluded it would need a 40-foot flatbed trailer that could move four units to a site, where they would be hooked up to a power supply to start making water ahead of fracking. Depending on the amount of time needed to frack a well and time to produce water, Ambient determined that the cost of its technology versus trucking for a well needing 3.3 million gallons would be 11 cents per gallon versus 18 cents per gallon. Ambient estimates that the initial investment in the technology can be paid off between the fifth and tenth wells drilled. After the tenth well, the water, other than the cost of electricity, is free.
Ambient water products produce water that is 99.9 percent free of impurities such as viruses, air pollution and metal oxide contamination; water filtered with its technology has low total dissolved solids. While higher humidity and temperature conditions increase the cost effectiveness of producing clean water, Ambient's technology can produce clean water effectively and economically from air with humidity as low as 30 percent, according to the company's website.
Ambient initially targeted Texas because of its temperature and humidity; Texas and any place south is ideal for the company's technology. Ambient could produce water in North Dakota, but it's not cost-effective in the freezing conditions of winter months.
The technology has received positive feedback from several oil and gas companies who have viewed the Eagle Ford study.
"As the 400 is up and running, we're hoping larger companies will come see the demo unit will express a desire to do a pilot project," White noted.
Generated by readers, the comments included herein do not reflect the views and opinions of Rigzone. All comments are subject to editorial review. Off-topic, inappropriate or insulting comments will be removed.