Some Asian Drilling Firms Plan to Carve Niches in Current Downturn
|
Wednesday, February 25, 2015
"The oil price environment … is actually helping us because when we started [to build the Tiger drillships] our thesis was always that the market cannot sustain the capex that has been put into ultra deepwater and the accompanying operating cost. We are a fit-for-purpose company that actually reduces the cost of our clients significantly," Lau Chiat Siang, Opus Offshore's chief financial officer told forum participants.
Opus is trying to market its two Tiger drillships for work in Australia, India, Myanmar, Vietnam as well as East and West Africa.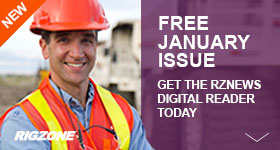 "Indonesia is also going to have some new projects starting up and that probably would start in end 2015/2016," the Opus executive said.
The cold stacking of older rigs may generate some interest in the mid-water drilling space as "older capacity gets phased out and the low oil price may encourage oil companies to relook their capex plans and encourage potential investors that might see opportunities in a mid-water fleet refresh cycle that we have seen in the jackup space in 2008 and 2009, when the oil price dropped to $33 a barrel," Lau commented.
1
2
3
View Full Article
Generated by readers, the comments included herein do not reflect the views and opinions of Rigzone. All comments are subject to editorial review. Off-topic, inappropriate or insulting comments will be removed.