Oil Prices Leave Uneven Impact on Offshore Sector
|
Tuesday, February 24, 2015
"Our view [on oil price] is … around $60 a barrel this year … [and it] might be stabilizing there for 2016 … The most expensive oil will not be developed in the current time. Oil companies don't want to take FID [final investment decision]," ABN AMRO's Senior Energy Banker Jan-Hein Jesse said.
Uneven Impact on Offshore Sector
Seismic firms are among the first to be adversely affected by spending cutbacks in the oil and gas industry as they stand at the forefront of the exploration and development cycle, making them an easier target for cost reduction than others that are further down the development process.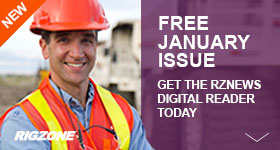 Norway's Petroleum Geo-Services was one of those hit by low oil prices. It revealed Feb. 12 that its first quarter 2015 earnings will be weak as "low oil price and cautious spending behaviour among oil companies continue to impact bidding, pricing and vessel utilization. Visibility is low and we are continuing our proactive approach to prepare for the challenging year ahead."
ABN AMRO's Jesse agreed that business for seismic companies had been hurt in recent months as they are the first to be contracted for potential projects, but he believed that the impact on these companies have already bottomed out.
"For the drillers, we haven't seen the trough yet. We still believe … dayrates will go down further and we haven't seen the worse yet. For floating production contractors, they are slightly behind but they haven't seen the worse either," he added.
Likewise, Jesse felt that the SURF (subsea umbilicals, risers and flowlines) segment has not been affected by the current low oil price environment as they have enough backlog in orders. However, 2016 would be quite difficult for companies operating in this segment.
In fact, subsea firms with a huge backlog in their supply chain (Subsea 7 S.A., Aker Solutions, Technip S.A., etc.) may need "a couple of years to get their backlog down … so I am not surprised that they are not too unhappy about that," Waldie said.
Similarly for installation companies like The Netherlands-based Heerema and big crane vessel companies, "they will have a fantastic year in 2015 because they are fully booked, but 2016 is already slower and for 2017 they don't see the projects and they have difficulty in filling the backlog," Jesse explained.
Yards Less Exposed
Meanwhile, Singapore's Triyards Holding Ltd., an integrated engineering, fabrication and ship construction solutions provider which operates mainly out of its yards in Vung Tau and Ho Chi Minh City in Vietnam, has not been impacted directly by the current downtrend in oil price.
"From a yard perspective, we will a little bit less exposed to a prolonged situation [of low oil price]. We have the flexibility of moving to other asset classes, whether they are self-elevated units, lift boats, offshore support vessels, anchor handlers," company CEO Chan Eng Yew said at the forum.
1
2
View Full Article