Balance, Efficiency Key to Hess Weathering Low Oil Price Storm
|
Monday, February 23, 2015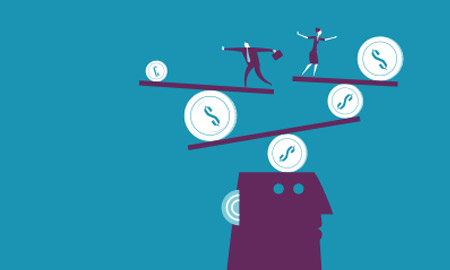 Rigzone talks with Hess' Senior Vice President of Offshore Brian Truelove on the company's strategy for weathering the low oil price environment.
Hess Corp.'s asset portfolio – which is evenly distributed not only between onshore and offshore assets, but U.S. and international assets – is enabling the company to not only to weather the current storm of low oil prices, but generate future growth, said Brian Truelove, senior vice president – offshore.
This year, the company still anticipates production of between 350,000 barrels of oil equivalent per day (boepd) to 360,000 boepd – a 10 to 15 percent increase from 2014 levels – from all of its operations except Libya. From a reserve standpoint, Hess had a "very good 2014", replacing 158 percent of its production with organic growth.
Truelove, who joined Hess four years ago after spending 30 years at Royal Dutch Shell plc in a variety of roles in leadership, technical, and operations, credits the company's performance to its "culture with a performance edge", with a focus on efficiency and its core unconventional and offshore assets.
"We're not straying off into heavy oil or the Arctic," Truelove said.
Instead, the company is focusing on areas where it has industry-leading capability.
The idea behind Hess' culture is to sustain high performance beyond the current crop of managers and workers at the company. This culture is built around Lean, a collection of principles, tools, methodologies and behaviors that help a business consistently deliver customer requirements with minimal waste. Based on respect for people and striving for perfection, this holistic practice deems resource expenditures for any goal other than creating value for the end-customer to be wasteful and a target for elimination.
Lean originally was used at Toyota, and was later implemented in manufacturing and various industries. Hess used it for its onshore unconventional business, but also found that it works just as well offshore. The company has benefited tremendously from using Lean in both its onshore and offshore businesses.
1
2
3
4
5
6
View Full Article
Generated by readers, the comments included herein do not reflect the views and opinions of Rigzone. All comments are subject to editorial review. Off-topic, inappropriate or insulting comments will be removed.