Project Would Nearly Triple Eaglebine/Woodbine Oil Pipeline Capacity
by Matthew V. Veazey
|
Rigzone Staff
|
Thursday, February 19, 2015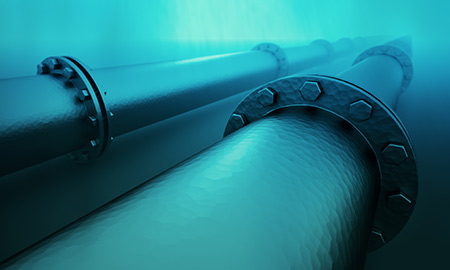 A $300 million pipeline would give Texas Gulf Coast refineries better access to coveted Eaglebine/Woodbine crude oil.
Underlying a broad swath of southeastern Texas and adjacent to the prolific Eagle Ford shale formation, the Eaglebine/Woodbine crude oil resource play has garnered considerable excitement from the upstream community in recent years. Moving crude oil from the Eaglebine/Woodbine to the Texas Gulf Coast however, has not been without its challenges. Currently, only one pipeline – Sunoco Logistics Partners' 60,000 barrel-per-day (bpd) Eaglebine Express – links the oil field to coastal refineries.
"This is an area that has produced oil for a long time, however, there is very little pipeline infrastructure and barrels have to be trucked down to Gulf Coast markets at a considerable expense to area producers" said Brian Melton, vice president of pipeline marketing and business development for Blueknight Energy Partners, L.P.
Oklahoma City-based Blueknight, via its subsidiary Knight Warrior LLC, plans to make Eaglebine/Woodbine crude more accessible to Houston-area refineries as well as export markets via its $300 million Knight Warrior East Texas project. The 160-mile, 16-inch pipeline will ship up to 100,000 bpd of crude oil from Madison to Harris counties.
In late January, Knight Warrior announced that it has awarded contracts for engineering and design, land management and environmental services to Hatch Mott MacDonald, LLC, Contract Land Staff, LLC and Apex TITAN, Inc., respectively.
The Knight Warrior pipeline is schedule to start up in early-to-mid-2016 with an initial capacity of approximately 90-100,000 bpd; however, the pipeline is expandable to an ultimate capacity of 200,000 bpd, which will provide accommodation for future Eaglebine/Woodbine production growth.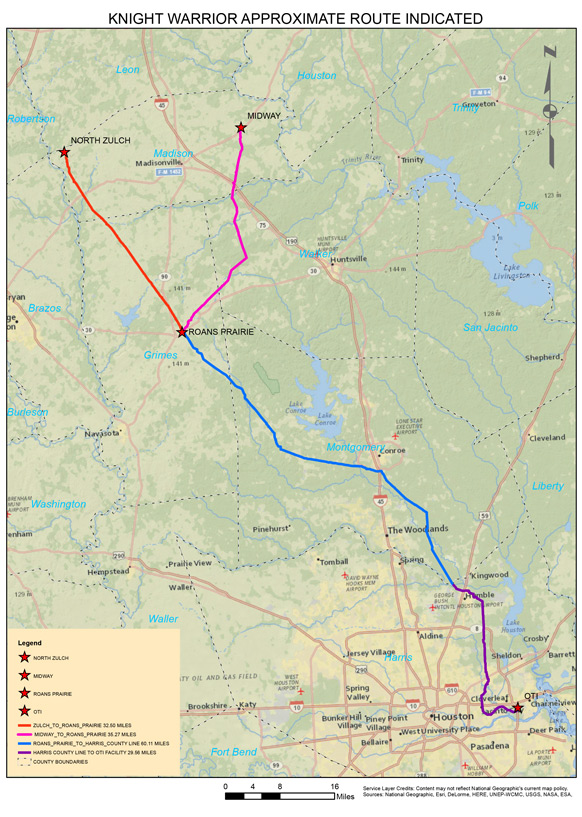 SOURCE: Blueknight Energy Partners, L.P.
1
2
3
4
View Full Article
Generated by readers, the comments included herein do not reflect the views and opinions of Rigzone. All comments are subject to editorial review. Off-topic, inappropriate or insulting comments will be removed.