Thanks to Shale Production, Permian is the Economic Gift That Keeps Giving
by David Holt
|
Consumer Energy Alliance
|
Monday, February 16, 2015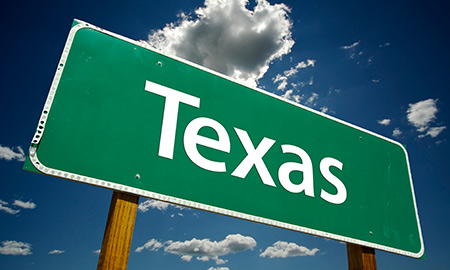 Even with the recent oil price decline, shale energy is helping spur economic opportunity throughout the Texas.
This opinion piece presents the opinions of the author.
It does not necessarily reflect the views of Rigzone.
Over the past few years, two of the fastest-growing cities in the U.S. are Midland and Odessa, a pair of communities separated by a mere 20 miles of interstate roadway deep in the heart of Texas.
These metropolises have not only seen their populations swell to previously unforeseen numbers, but Midland and Odessa also rank first and second, respectively, in terms of economic growth nationwide.
The fact that these two areas have seen this type of expansion is no accident. Growing a city is like growing a business, and growing a business is all about location, location, location. Midland and Odessa have this advantage, as both sit atop the Permian Basin, one of the largest oil reserves in the world.
"The Permian Basin is arguably one of the most, if not the most, important regions when it comes to energy production," says Bradley T. Ewing, a Rawls Professor of Energy Economics at Texas Tech University. "It has the greatest rig count of any basin or region in the world."
The activity that both areas have seen in energy production – and the subsequent population boom each city has undergone as result – is proof that safe and responsible oil and gas production not only lowers energy and fuel costs for consumers, but that it also harvests economic stability, strengthens national security, increases median household incomes, and improves American competitiveness worldwide.
According to a report published by Texas Tech University, the total cumulative production for just the Texas portion of the Permian Basin exceeds 29 billion barrels of oil and approximately 75 trillion cubic feet of natural gas. Much of this production comes courtesy of enormous improvements in technology such as fracturing and horizontal drilling.
1
2
View Full Article
Generated by readers, the comments included herein do not reflect the views and opinions of Rigzone. All comments are subject to editorial review. Off-topic, inappropriate or insulting comments will be removed.