Safety, Efficiency Features Smooth Way for Offshore Helicopter Flights
|
Friday, February 13, 2015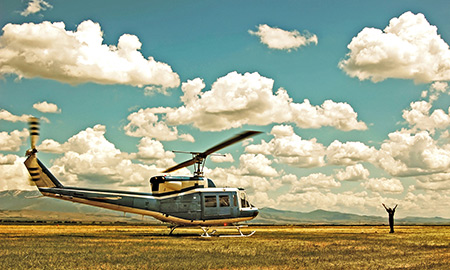 Automation will play a greater role in helicopter technology to meet the needs for greater safety and efficiency.
As the "highways" that offshore oil and gas workers travel to and from work on become more complex, advanced helicopter technology is allowing for improved airspace management for individual aircraft and aircraft fleets.
This technology is providing important safety and productivity benefits in transporting workers from land to offshore rigs and infrastructure, said David Martin, vice president of energy with helicopter designer and manufacturer Sikorsky, a unit of United Technologies. Last month, officials with Stratford, Conn.-based Sikorsky visited Houston to demonstrate the capability to aviation advisors of its latest version of the S-76D helicopter, which features the latest production improvements.

Helicopter Takes Flight with Latest Technology
The company also took some of its customers, including oil and gas majors and helicopter companies, and local media for a spin in the helicopter over suburban west Houston.
With a 400-mile nautical range that covers most of the area where deepwater oil and gas operations take place, the latest version of the S-76 was designed in the early 2000s based on feedback of Sikorsky customers seeking the most up-to-date technology to make helicopter flights safer and operations more efficient and productive, as well as three to four decibels quieter than legacy models.
The first S-76D was delivered in February 2014 to National Helicopter. Martin said Sikorsky has seen great performance from that aircraft, which now has 1,250 flight hours. Since 1979, more than 800 S-76 helicopters have been delivered to customers worldwide, and at any time, more than 720 of these helicopters are in service. These aircrafts contribute daily to the more than 6.5 million plus fleet flight hours on Sikorsky aircraft.
Currently, 40 helicopters of this particular model are in various stages of the completion cycle, which can take between four and 10 months, 20 are in service, and 70 have been sold. Martin believes that the helicopter will be a great fit for its offshore oil and gas customers, who comprise 80 to 90 percent of Sikorsky's business global market in terms of fleet flight hours.
The Evolution of Helicopter Technology
The most visible feature of Sikorsky's newest helicopter is the larger egress door. Egress windows, which is a big topic in the industry with lots of new regulations coming out of Europe, said Martin. In February 2014, the UK Civil Aviation Authority (CAA) released CAP1145, a safety review and proposal for changes to offshore public transport helicopter operations in support of the exploitation of oil and gas.
"It is a series of measure put forward by the CAA to increase the safety of offshore helicopter flights," said Martin.
CAP1145 mandates certain capabilities for offshore operators in the UK. Oil companies, offshore oil transportation companies and all of the helicopter manufacturers who provide equipment for these missions are implementing these regulations where mandated, and are continuing to discuss these and other proposals to advance the safety of Sikorsky products and operations.
Serial No. 37 of the S-76D also features a jettisonable cabin door, twin engines (but capability to run on a single engine), glide capability in case of engine failure and more engine power.
Modern systems have evolved from multiple independent systems involving hydraulics, electric and propulsion components to far more integrated systems, said Martin. These integrated systems allow far more automated and intelligent actions to be taken by the helicopter itself, much faster than a human could.
As the onboard computer power and automation functionality has increased over time in helicopters, Sikorsky has been able to incorporate more features into the aircraft, allowing the aircraft to take care of functions that historically involved significant interactions with the crew, Martin told Rigzone.
"We continue embedding this capability into the aircraft in efforts to improve safety and efficiency."
A recent example of automation and intelligence being added to Sikorsky's aircraft that directly benefits oil and gas operators and customers is Sikorsky's Federal Aviation Administration-certified Rig Approach. The S-76D also now has the infrastructure for RigApproach, a system available in Sikorsky's S92 helicopter, which allows a pilot to establish the flight path to an offshore rig before leaving land. The system automates the helicopter's approach to a landing platform, allowing the pilot to focus on what's going on around.
"Using this functionality, we have dramatically reduced the crew workload from takeoff to final approach to the landing rig integrating multiple systems and sensors to allow the automatic approach to be flown in a repeatable way on every mission," said Martin. "For our customers who fly passengers back and forth to rigs multiple times each day, this is a tremendous standardization and automation tool which will improve safety and productivity."
Development efforts are underway, but the company has not yet released a date for incorporating Rig Approach into the S-76D.
Additionally, maturation and incorporation of identification and tracking systems such as GPS, WAAS, and ADSB-out also allow more sophisticated and integrated tracking and airspace management of Sikorsky customer aircraft.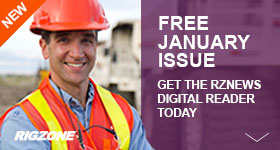 One Engine Inoperative, which indicates the operating capabilities of the aircraft on one functioning engine, can be used when one engine on a twin engine aircraft fails.
"Although the evolution of modern engines has made these instances extremely rare, the performance of the aircraft under these conditions is an important standard."
Sikorsky has also incorporated features where the aircraft is monitoring its own health and will take immediate corrective action to bypass systems that have problems versus asking its pilots to immediately recognize issues and make decisions while they are dealing with their entire mission. Through the HUMS system, data on a helicopter's activity is downloaded back to fleet management at Sikorsky to analyze performance and identify anomalies that can lead to unscheduled maintenance events. By using this form of data gathering, Sikorsky was able to get the S92 aircraft certified with the FAA.
The company's decision to relocate its sales team from Connecticut to Houston and the roll in its support structure with the same team has allowed Sikorsky to stay engaged with its oil and gas community through better access to its customers in the industry, said Martin.
Generated by readers, the comments included herein do not reflect the views and opinions of Rigzone. All comments are subject to editorial review. Off-topic, inappropriate or insulting comments will be removed.