Southeast Asian NOCs Adapt to Lower Oil Prices
|
Thursday, February 12, 2015
"PTTEP management will focus the cuts on projects far from here [Thailand] such as Canada [Mariana] oil sand project, but will continue to work on Myanmar M3 project as it seems viable," Sutthichai Kumworachai, an analyst at Maybank Kim Eng Securities (Thailand) Public Company Ltd. told Rigzone.
Meanwhile, Tevin revealed that PTTEP has around $3 billion available to fund merger and acquisition (M&A).
However, "we normally do not set the M&A budget concretely. It depends on the opportunities coming to us. Our strategic targets are those in the producing phase in this region as we would like to synergize new assets with our existing ones and quickly add production volume to our portfolio. In addition, we also open our ears and eyes to opportunity in shale gas and shale oil. If we can get into this new business during the price downturn, it should benefit us in the longer term," the PTTEP CEO explained.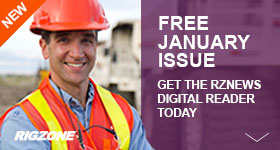 Despite trimming opex in 2015, the size of the company's workforce will remain intact.
"PTTEP does not have any plans to lay off our employees," Tevin told Rigzone.
Petronas Mulls Capex, Opex Cuts as Profits Shrink
Petronas – a major Southeast Asian producer – has been hit hard by the downtrend in oil price. On Dec. 1, the firm reported a 12 percent fall in net profit for the third quarter of 2014 (3Q 2014) to $4.39 billion (MYR 15.1 billion) compared to $5 billion (MYR 17.2 billion) a year ago. Revenue was down marginally by one percent to $23.4 billion (MYR 80.4 billion).
The lackluster 3Q 2014 results prompted Petronas CEO Shamsul Azhar Abbas to indicate that the firm may reduce capex by between 15 percent and 20 percent in 2015, as quoted by local daily The Star. Petronas had allocated $4.74 billion (MYR 16.3 billion) in capex for 3Q 2014.
1
2
3
4
5
6
View Full Article