Southeast Asian NOCs Adapt to Lower Oil Prices
|
Thursday, February 12, 2015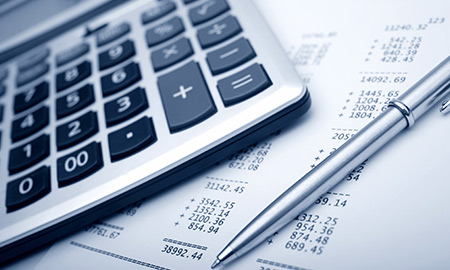 Southeast Asian national oil companies are dealing with uncertainties caused by the current slump in oil prices, with several re-prioritizing their objectives despite rising energy demand.
Southeast Asian national oil companies (NOCs) are adjusting their business operations to deal with the current slump in oil market after years of sustained high price of more than $100 a barrel. The oil price decline – down around 50 percent since last September – has cast a shadow over business growth prospect for these oil producers as they have experienced a sharp fall in revenue.
Regional NOCs – Thailand's PTT Exploration and Production Pcl (PTTEP), Malaysia's Petroliam Nasional Berhad (Petronas) and Indonesia's PT Pertamina EP – have responded to the bearish oil market by trimming capital expenditure (capex) this year, while others such as Vietnam Oil and Gas Group (PetroVietnam) have recently shut down a field as production costs exceeded international oil prices.
Oil price has been on a downtrend since the second half of last year. Global benchmark Brent oil futures have fallen below the $100 a barrel mark in early September to $48.79 a barrel Jan. 26, while U.S. West Texas Intermediate crude prices had broken through the century-mark in late July.
PTTEP Wields the Axe on Expenditure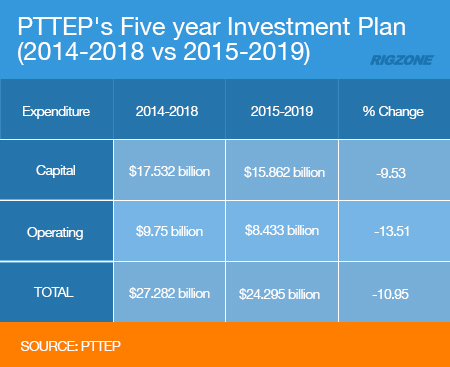 PTTEP's Five year Investment Plan (2014-2018 vs 2015-2019) Source: PTTEP
Lower oil prices has prompted PTTEP to reduce company expenditure for 2015-2019 by 10.95 percent to $24.295 billion, below the $27.282 billion allocated for 2014-2018. Operating expenditure (opex) bore a larger percentage of the reduction, at 13.51 percent compared to 9.53 percent for capital expenditure (capex), PTTEP said in a Dec. 25 statement.
For 2015, PTTEP's capex is estimated at $3.07 billion, 11 percent below last year's $3.45 billion, with 60 percent of the amount allocated for spending in Thailand, up from last year's 51 percent.
Tevin Vongvanich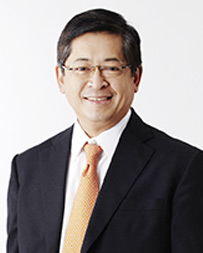 Tevin Vongvanich, President & CEO of PTTEP Source: PTTEP
"Since global oil prices fell below $50, the company has to adjust its investment plan. Some high-risk and uncommitted projects are to be reviewed," Tevin Vongvanich, President and CEO of PTTEP commented in an emailed reply to Rigzone.
"PTTEP has initiated the 'SAVE … to be SAFE' project mainly aimed at reducing unnecessary expenses. The solutions for further cost reduction for example are to optimize fleet cost, reduce well cost and re-negotiate contracts. However, PTTEP's financial status remains healthy. Although we are trying to cut unnecessary costs, PTTEP will not compromise our safety standards in all of our operations," he added.
Industry analysts expect the Thai upstream firm to review its investment plan in mid-year if oil prices remain in a downtrend.
"PTTEP management will focus the cuts on projects far from here [Thailand] such as Canada [Mariana] oil sand project, but will continue to work on Myanmar M3 project as it seems viable," Sutthichai Kumworachai, an analyst at Maybank Kim Eng Securities (Thailand) Public Company Ltd. told Rigzone.
Meanwhile, Tevin revealed that PTTEP has around $3 billion available to fund merger and acquisition (M&A).
However, "we normally do not set the M&A budget concretely. It depends on the opportunities coming to us. Our strategic targets are those in the producing phase in this region as we would like to synergize new assets with our existing ones and quickly add production volume to our portfolio. In addition, we also open our ears and eyes to opportunity in shale gas and shale oil. If we can get into this new business during the price downturn, it should benefit us in the longer term," the PTTEP CEO explained.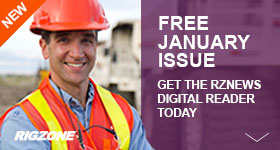 Despite trimming opex in 2015, the size of the company's workforce will remain intact.
"PTTEP does not have any plans to lay off our employees," Tevin told Rigzone.
Petronas Mulls Capex, Opex Cuts as Profits Shrink
Petronas – a major Southeast Asian producer – has been hit hard by the downtrend in oil price. On Dec. 1, the firm reported a 12 percent fall in net profit for the third quarter of 2014 (3Q 2014) to $4.39 billion (MYR 15.1 billion) compared to $5 billion (MYR 17.2 billion) a year ago. Revenue was down marginally by one percent to $23.4 billion (MYR 80.4 billion).
The lackluster 3Q 2014 results prompted Petronas CEO Shamsul Azhar Abbas to indicate that the firm may reduce capex by between 15 percent and 20 percent in 2015, as quoted by local daily The Star. Petronas had allocated $4.74 billion (MYR 16.3 billion) in capex for 3Q 2014.
Shamsul added that the prevailing oil price of $70 to $75 a barrel made it uneconomical for Petronas to develop marginal oil fields and described companies seeking to get involved in this business as "dreaming." The Malaysian NOC does not plan to award contracts for new marginal oil fields unless oil settles at levels above $80 a barrel, he indicated.
With oil prices down by $20 to 25 a barrel since early December, more cuts in company expenditures, whether capital or operational, are expected.
"Petronas indicated a 30 percent cut in operating expenditure [opex] and there were also unconfirmed reports that capex will be cut by 30 percent," Arhnue Tan, an analyst with Malaysia's Alliance Research told Rigzone.
The company will "make capex deferments and reductions in opex in response to the recent steep 60 percent decline in oil prices. The deferments would reflect the change environment in the global oil and gas industry to ensure its resilience through the low oil price period," Petronas said in a Jan. 18 press release.
Petronas' Opex Cuts May Not Result in Job Losses
Still, the prospect of opex cuts led Malaysian newspaper New Straits Times to report that Petronas plans to trim around 10 percent of its workforce, promoting the NOC to "clarify that the report was misreported and inaccurate."
Tan commented that opex cuts may not necessarily result in job losses, but acknowledged that this could be a delicate issue for a government-linked firm like Petronas to deal with.
"I didn't hear of any explicit job cuts. I don't think there were significant jobs cuts [by Petronas] during the 2008 financial crisis. If they take on a longer term view, the company will have to hire them again [employees that may be terminated now]. It takes time to train, especially as oil and gas talents are in short supply," Tan explained to Rigzone.
One immediate casualty of falling oil prices is Canada's Pacific Northwest LNG Project in British Columbia, with the Petronas-led joint venture delaying a final investment decision (FID) mainly because of high development costs.
"Costs associated with the pipeline and liquefied natural gas [LNG] facility remain challenging and must be reduced further before a positive FID can be undertaken," Pacific Northwest LNG said in a Dec. 3 statement.
Meanwhile, industry watchers said projects that already received their FIDs will proceed as scheduled but those still awaiting approval might be delayed or cancelled.
"Those that haven't got FID are at risk. Heard Sepat [gas project in PM 313 offshore Peninsular Malaysia] got cold-storage for now, while others like RAPID [refinery and petrochemical integrated development] are going ahead," Tan said.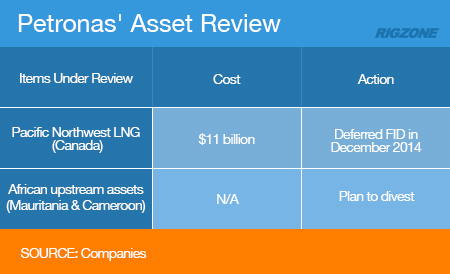 Petronas' Asset Review
Last month, Petronas disclosed an interest in divesting part of its African upstream assets – an oil block in Mauritania and several gas blocks in Cameroon – where prospects for growth are minimal.
"We are looking at where we can divest in Mauritania and Cameroon … we may divest if it has no value," Reuters reported, quoting Sharbini Suhaili, vice president for Petronas' international upstream operations, while Tan believed that the move will "free up cash flow."
Meanwhile, Macquarie Research estimated that Petronas' capex will drop 20 percent to $12.27 billion (MYR 44 billion) in 2015 due to the oil price slump, compared to $15.34 billion (MYR 55 billion) last year. However despite a smaller capex, Malaysia may not be adversely affected by the full impact of the cutbacks as Petronas will likely prioritize domestic projects.
"With the recent directive by the Ministry of Finance to all government-linked companies, government statutory bodies and its subsidiaries to stop buying foreign assets, we believe Petronas will refocus on domestic fields and assets, which favor Malaysian oilfields services companies," Macquarie said in a Jan. 12 investor report.
Pertamina Reduces Capex Too
Over in Indonesia, Pertamina expects its 2014 profit to fall to $2.4 billion from $3.06 billion in 2013, forcing a review of its growth plans, necessitated by missing its full year production target and lower oil price.
"We are confused. Pertamina's profits will fall far … A lot of our expansion plans must be revised," Ahmad Bambang, director of marketing and trading at Pertamina said, as quoted by Reuters.
Pertamina intends to allocate around $7 billion for capex in 2015, mostly for upstream investment. This is below 2014's capex of $7.85 billion, of which the upstream sector accounted for $3.77 billion, or 48 percent of the total.
In contrast to the other regional NOCs, PetroVietnam has taken a different route in its response to low oil price. Last month, the company revealed that it was considering a reduction or a stoppage in production at four of its oil fields where production costs hover around $60 a barrel – more than the prevailing oil prices.
"Once the oil price dips to $60 a barrel, we will cut production at these four fields … production at fields with big expenses should be cut to keep the natural resources," PetroVietnam Chairman Nguyen Xuan Son said, as cited in Vietnam's Toui Tre News Dec. 31.