Industry Veterans See Great Untapped Potential in Nevada's Chainman Play
|
Monday, February 09, 2015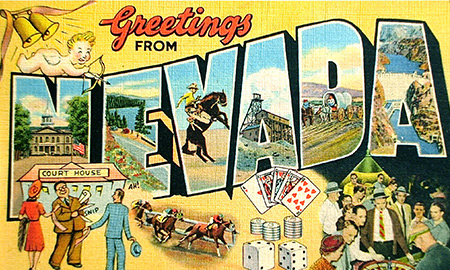 The Silver State's Chainman play could represent America's next "black gold" frontier, industry sources say.
Nevada's Chainman play offers great untapped potential in terms of conventional and unconventional resources, say industry veterans who've studied the play in the past few decades.
In March, SAM Oil will test the potential of a conventional prospect in the Pluto 27-1 re-entry prospect, an anticlinal trap with migrated hydrocarbons into sand and fractured shale reservoirs. Originally drilled in 2007 by Plains Exploration & Production near the copper mining town of Ely in northeast Nevada, SAM redrilled the well last fall. In its test, SAM is targeting an anticline structure with an estimated 50 to 89 million barrels of oil recoverable, SAM manager Allen Matzke told Rigzone.
Additionally, the well's unconventional potential will be evaluated as the well will penetrate an oil mature Chainman source rock section. Pluto offers a large anticline structure with no surface breach of the sealing layer, with four way closure expected, and three large reservoir targets, the Scotty Wash, Joana and Guilmette, said Matzke.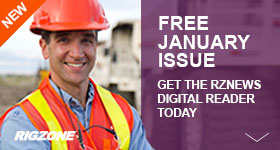 The Pluto 27-1 well had possibly the best natural gas shows ever encountered in Nevada when it was drilled in 2007, according to a presentation by SAM. The oil well shows from 4,460 feet to 7,950 feet and experienced a gas kick at 4,460 feet after Plains drilled through 200 feet of the upper Chainman. However, it appears the well, which was drilled in the nearly vertical east flank of the anticline, missed the target structure.
The Richest Oil Shale in North America, Worldwide?
The Chainman shale is considered to be possibly not only richest oil shale in North America, but worldwide, said Charles Laser, an oil and gas consultant and wildcatter with nearly 40 years of experience. "The Chainman is superior to the Bakken or Eagle Ford due to the fact is a secondary, tectonically, naturally fractured shale with excellent total organic carbon (TOC), allowing for much large reserves and higher flow rates."
Nevada has not seen the level of oil and gas activity as that of Texas or North Dakota. Oil and gas drilling has taken place in the Eastern Great Basin, which encompasses eastern Nevada and western Utah, since the late 1800s in Utah, according to a 2007 study by the U.S. Geological Survey (USGS). The first commercial oil production in Nevada started in 1954 with Shell Oil's completion of the #1-35 Eagle Springs, the discovery well for the Eagle Springs field in Nye County, Nevada. From the early 1900s to Shell's Eagle Springs well in 1954, roughly 90 exploration wells were drilled in the Eastern Great Basin.
"As the exploration industry became more established, popular exploration targets were large, surface exposed anticline structures," according to the USGS report. "Some of these structures had oil shows in prospective reservoirs, but no accumulations were found." The Shell discovery resulted in a sharp increase in drilling for approximately three years, but drilling activity fell due to low oil prices. Four more drilling activity spikes inspired by new field discoveries occurred in 1961, 1965 to 1970, 1977 to 1981, and 1984 to 1988. "The correlation between the number of new oilfield discoveries and the number of wells or total footage drilled, however, is poor," said USGS.
1
2
3
4
5
View Full Article
Generated by readers, the comments included herein do not reflect the views and opinions of Rigzone. All comments are subject to editorial review. Off-topic, inappropriate or insulting comments will be removed.