Midland: Weathering the Downturn in Crude Oil Prices
|
Wednesday, February 04, 2015
"We've actually done several presentations showing that even in the worst economic downturn that Midland has dealt with – in the 1980s – it has still continued to grow. Every decade, it's larger than it was a decade earlier. So, this opportunity for our governmental entities to catch up on infrastructure is a benefit for us at this stage in allowing us to catch our breath," she explained.
However, Barnett knows what a prolonged slowdown in the industry can do to an economy.
"We don't want to see it stay at the mid- to upper-$40s level that it is right now. We're really looking to our governmental leadership to take the time right now to get caught up on the things we need to, because we do anticipate that prices are going to move higher again. Oil and gas is a cyclical industry, so we know it's going to come back at some stage. It's just a matter of when, and by how much."
Barnett said she was not aware of any changes regarding commercial development projects that had been left on the drawing board due to the slowdown in the industry following the drop in prices.
"At this stage, it's much too early for people to want to pack up and move on. And the thing about Midland is that because we've been through this before, and we understand the cyclical nature of the industry, no one feels the need to make dramatic changes right away. It's much more of a "wait and see" mode, and let's make smart decisions, and be cautiously forward-thinking.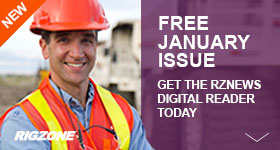 "We have made strides in economic development in terms of that economic diversification, and one of the biggest areas that we are expanding into is the aerospace sector. But realistically, oil and gas is our bread and butter. We don't shy away from that."
Since about 2002, Midland has had a similar employment pattern to the state of Texas, except that Midland's unemployment rate is invariably lower, according to the U.S. Bureau of Labor Statistics. In November 2014, Texas had an unemployment rate of 4.9 percent, nearly 1 percent under the national average, thanks no doubt to the oil and gas industry. For the same month, Midland's unemployment rate was 2.5 percent, about half of what the state as a whole was.
1
2
3
4
View Full Article