Midland: Weathering the Downturn in Crude Oil Prices
|
Wednesday, February 04, 2015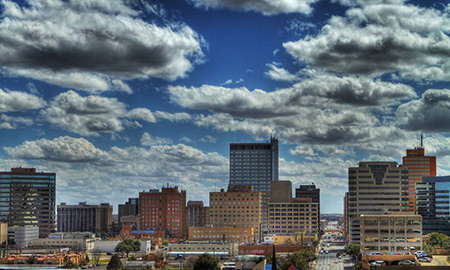 The West Texas city of Midland has yet to be affected by the downturn in crude oil prices, but a prolonged energy slump would eventually be felt. Midland, Texas' downtown. Source: City of Midland Chamber of Commerce
With crude oil prices at their lowest levels in years, municipalities that depend primarily on the oil and gas industry for their economic vitality are suddenly at risk of seeing drastic slowdowns in the local economy, and possibly some red ink. One such city is Midland, Texas, an oil and gas town like few others. Oil is its lifeblood, and throughout its history, the Tall City has experienced many up-and-down cycles in the energy industry. So, how is it weathering the current one?
The short answer is that months after oil prices first began to slump, the city itself is doing fine – so far. In fact, a relatively short-term slowdown would not be completely unwelcomed, since it would allow the city to catch its breath, Midland Texas Chamber of Commerce Executive Vice President of Chamber Relations Nellwyn Barnett, told Rigzone.
"Obviously, we don't want for oil to continue to go down, and we certainly don't want it to stay where it is. We'd love to see it go back up. However, it's not at a point right now where it is detrimental to our economy, and in some ways, there's definitely a benefit [to the slowdown in hiring] for other sectors of the economy – the hospitality industry and the retail industry and others – to have an opportunity to capture some of the employment market. They haven't been able to be competitive in the past," Barnett said.
Unfortunately, layoffs in the industry seem to be on the rise, and they could affect Midland in the future. A number of oilfield service companies and drilling companies have already announced layoffs, including Halliburton Co., Baker Hughes Inc., Schlumberger Ltd., Apache Corp. and other energy companies familiar to West Texas residents. And while there has been only limited layoff talk heard in the local community, hiring in the oil and gas sector has slowed, Barnett said.
"I think the biggest effect that we're seeing is really more of a mental one. The good thing for Midland is that we've been down this road before, and we're much better prepared this time around. We're really just seeing some adjustments in the industry and some restructuring. It's a kind of a mindset of, 'Well, let's shift some things around, and let's do things a little differently to adjust our margins,' and that kind of thing. We're not seeing a significant number of lay-offs or anything like that," Barnett said.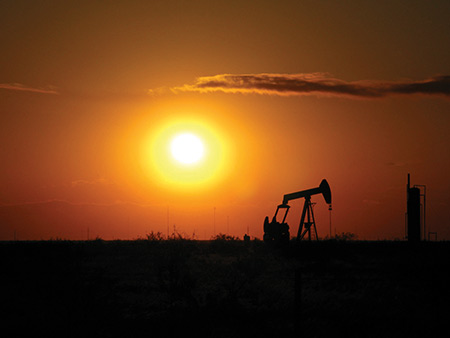 A Permian Basin pumpjack at sunset. Source: City of Midland Chamber of Commerce
While a lengthy period of low prices will certainly have an effect on the financial health of Midland, a temporary leveling-off of activity in the Permian Basin could allow the city to be well-positioned when the market takes off again, Barnett said.
"From a governmental standpoint, it gives our city, our planners [and] our county government a chance to catch up with some of the infrastructure needs. We've been going so fast for so long, and our population has spiked so dramatically.
"We've actually done several presentations showing that even in the worst economic downturn that Midland has dealt with – in the 1980s – it has still continued to grow. Every decade, it's larger than it was a decade earlier. So, this opportunity for our governmental entities to catch up on infrastructure is a benefit for us at this stage in allowing us to catch our breath," she explained.
However, Barnett knows what a prolonged slowdown in the industry can do to an economy.
"We don't want to see it stay at the mid- to upper-$40s level that it is right now. We're really looking to our governmental leadership to take the time right now to get caught up on the things we need to, because we do anticipate that prices are going to move higher again. Oil and gas is a cyclical industry, so we know it's going to come back at some stage. It's just a matter of when, and by how much."
Barnett said she was not aware of any changes regarding commercial development projects that had been left on the drawing board due to the slowdown in the industry following the drop in prices.
"At this stage, it's much too early for people to want to pack up and move on. And the thing about Midland is that because we've been through this before, and we understand the cyclical nature of the industry, no one feels the need to make dramatic changes right away. It's much more of a "wait and see" mode, and let's make smart decisions, and be cautiously forward-thinking.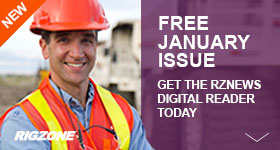 "We have made strides in economic development in terms of that economic diversification, and one of the biggest areas that we are expanding into is the aerospace sector. But realistically, oil and gas is our bread and butter. We don't shy away from that."
Since about 2002, Midland has had a similar employment pattern to the state of Texas, except that Midland's unemployment rate is invariably lower, according to the U.S. Bureau of Labor Statistics. In November 2014, Texas had an unemployment rate of 4.9 percent, nearly 1 percent under the national average, thanks no doubt to the oil and gas industry. For the same month, Midland's unemployment rate was 2.5 percent, about half of what the state as a whole was.
So far, there have been few outward signs of a change, according to a public sector worker in Midland. One way to gauge the level of economic activity in a municipality is the amount of vehicular traffic through town, and traffic has not been getting lighter, City of Midland's Assistant Transportation Manager, Eric Johnson, said.
Another marker is the number of job applications for public sector work, and here, too, there has been little change, he said.
"In the division I'm in – transportation – as people leave the oil field, we generally see a significant increase in applications for employment. The overall requirements are similar for both jobs – a commercial driver's license, being drug-free, etc. While we have had a small increase in applications and hiring, we are nowhere near fully staffed," Johnson said.
Historically, the highs and lows in the energy industry have not usually affected Midland in the way that one might think, he added.
"As far as 'boom or bust' goes in Midland, our general pattern has been that when we 'boom,' we significantly increase in population, and when we 'bust' – and we don't use that word – we level off with a minimal – or no – decline in population. That has been the trend time and time again, except for one 'bust' in the 1960s, which caused a significant population decline."
The drop in crude oil prices has yet to manifest itself in hiring in industries outside of oil and gas, Johnson noted.
A slowdown is coming in the Permian Basin, however, as well as in the Eagle Ford and other shale formations, according to Karr Ingham, economist and author of the Texas Petro Index.
"Over 130,000 jobs have been directly added to the upstream oil and gas industry in Texas over the course of the expansion now coming to an end. A realistic assessment suggests that we are going to lose at least 50,000 of those jobs over the course of this contraction, and frankly that number could be higher," Ingham told attendees at a media luncheon in Houston Feb. 2.
Ingham added that before the contraction is over, operating rigs in the state are likely to number as few as 300, well under the November 2014 average of 904.
"In other words, we stand to lose two-thirds of the rigs at work over the course of this downturn," Ingham said.
Like Barnett, Ingham suggested that a short-term contraction could allow cities like Midland, which has been subject to rampant growth due to the expansion of activity in the Permian Basin, to "catch its breath" for a while, but that a prolonged contraction in activity would be unwelcome.
Peaks and contractions are nothing new to the industry. Much of one's perception of the market could depend on the length of time they have in the industry, a professor who had worked in the industry told Rigzone.
"So many people in the oil patch are scared. Older guys like me remember 1986 vividly. Young guys have only known good times. The propensity to save might not have been strong during this boom."
Although Midland has fared well so far, prolonged low oil prices are likely to prompt more rig shut-ins and lay-offs, and it is not unreasonable to assume that Midland will eventually feel the pinch. Ultimately, it depends on when prices stage a recovery, and on this, few people claim to have a crystal ball.