Wood Mackenzie: What to Watch for in 2015 in APAC's Upstream Sector
by Wood Mackenzie
|
Press Release
|
Wednesday, February 04, 2015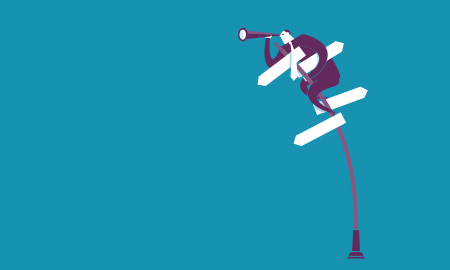 Wood Mackenzie comments on what to watch for in Asia Pacific's upstream sector in 2015.
Wood Mackenzie commented Wednesday that the fall in oil prices has set the tone for a challenging 2015, which will affect exploration and production (E&P) activity across Asia Pacific's (APAC) entire upstream sector. Gero Farruggio, head of APAC Upstream Research, says, "Even with challenges, we expect an eventful year with several positive developments on the political and fiscal front. These will not only act to soften the blow but renew interest in upstream exploration in the region." The research company highlights a number of specific developments to watch for that will have the greatest impact on the region's upstream future:
Three APAC Upstream Themes to Watch in 2015:
Lower oil prices will impact earnings and project approvals
Oil projects and large integrated liquefied natural gas (LNG) projects with high liquids exposure will be under pressure at current oil prices between $50-60 per barrel. Wood Mackenzie estimates that over $60 billion in 2015 cashflow will be affected due to the drop in prices. Sustained lower prices will also delay project approvals – pre-sanctioned projects with a total investment of over $100 billion are at risk of delays or cancellation.
M&A activity to build after a slow start, as true buyer's market emerges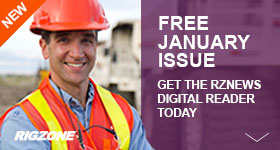 The fall in global merger and acquisition (M&A) activity in late-2014, mirroring the fall in oil prices, will continue as a theme for companies in 2015 during the first half of the year as buyers and sellers struggle to agree on fair value and undertake distressed selling a last resort. However, if pricing stabilizes then activity levels should pick up the second half of the year and asset sales will increase, resulting in a true buyer's market. Wood Mackenzie expects Asian national oil companies (NOCs) and new regional players to be the key buyers in APAC. Wood Mackenzie expects Asian NOCs and emerging regional players to be the key buyers in APAC but another group that could partake in the M&A deals are private equity and sovereign wealth funds.
Governments likely to consider fiscal incentives
Wood Mackenzie also expects that at a time when every dollar spent will be under great scrutiny, Governments will reflect on a year of potentially declining revenues. There will be calls for fiscal terms to be loosened to encourage spending, but in Asia this will be difficult to get past voters who want to increase, not reduce, the state's share of overall revenue. Exploration tax breaks are more likely, as are attempts to reduce regulatory red tape. Malaysia and China have already implemented changes that reduce taxes for contractors in a lower oil price environment, which will provide some relief, as will new exemptions in Indonesia. Governments have to think carefully about how they position themselves in the down-cycle as it is not just about attracting investment at $50 per barrel oil price, but being the first choice for major capital inflows when prices do go back up.
Four Sub-regional Energy Themes to Watch in 2015
China – National Development and Reform Commission (NDRC) and gas price reform
The Chinese outlook for both gas and oil output remains healthy. China's gas production grew by 12 percent in 2014, and new projects such as Fuling, Anyue and Liwan 3-1 will continue to support volume growth. Sustained lower oil prices will impact NOCs' spending and oil & gas production, with marginal onshore legacy oil fields and associated enhanced oil recovery (EOR) programs likely the first to see cuts. However, Wood Mackenzie believes investment in gas production will remain strong due to high domestic prices. The Chinese Government's resolve to complete its domestic price reform will be tested this year as it unifies existing City Gate prices with higher incremental City Gate prices. Increased prices will support supplier profitability but may have negative consequences for overall China gas demand.
South-East (SE) Asia - Changing the exploration record
In 2014, discovered volumes fell for the fourth straight year in SE Asia, with 1.5 billion barrels of oil equivalent (boe) of new oil and gas, 13 percent lower than in 2013. Reversing this trend remains one of the region's greatest challenges. In Indonesia, the land and building tax exemption was a positive start from a new Government, but tougher decisions await, particularly on production sharing contracts (PSC) renewal policy and revising terms to encourage new exploration. Wood Mackenzie expects Malaysian Sarawak to remain an exploration hot spot, with SapuraKencana, Shell and Petronas all drilling prospects. Malaysia was the main source of significant new volumes in 2014, accounting for 71 percent of the region's discovered resource. Exploratory activities will also begin to ramp up in Myanmar, as new PSC awardees begin work programmes, encouraged by a likely fall in seismic costs.
India- Domestic gas pricing decision
India's upstream sector was buoyed by the 2014 election of a government that promised investor friendly policies. However, decisions regarding the new gas price policy decision have struggled to appease both upstream investors and end users. Clarification of the domestic pricing policy, due in 2015, is the key event to watch for. Wood Mackenzie believes the Government may change its stance and extend the gas price premium to include fields discovered prior to November 2014. This will provide a boost to operators holding significant volumes of undeveloped gas and improve the attractiveness of the tenth New Exploration Licensing Policy (NELP X) bid round.
Australia- LNG project delivery
First LNG is expected from several projects in 2015, adding around 40 million tons per annum (Mtpa) to Australia's LNG export capacity when fully ramped up. Delivering smooth start-ups and meeting existing timelines and budgets remain the primary challenges but some cost relief will be derived from a weakening Australian dollar. January saw first LNG produced from QCLNG, with GLNG, APLNG and Gorgon LNG all forecast to begin production in the latter half of the year.
Generated by readers, the comments included herein do not reflect the views and opinions of Rigzone. All comments are subject to editorial review. Off-topic, inappropriate or insulting comments will be removed.