Recruiting Professionals Discuss Oil, Gas Hiring during Industry Slowdown
|
Monday, February 02, 2015
Charman: I think absolutely it will. I think the current slowdown will accelerate the so-called "great crew change," by allowing those facing retirement to look at this as an opportunity to take redundancy, and to retire – to hang up their boots. There's going to be this brain drain out of the marketplace of experienced talent (and create a greater need for companies to keep existing talent on board, while attracting new workers.)
Mark Charman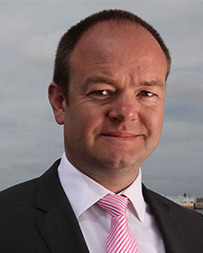 CEO, Faststream Recruitment Group
Photo Source: Faststream
Boudreaux: I think it will be an opportunity for the younger generation that has been gearing up to step into higher level roles. Companies in the industry has invested a lot into getting the younger generation educated and entrenched, and they will have an opportunity to take on more responsibility.
Norris: Certainly hoping so . . .
1
2
3
4
5
View Full Article
Generated by readers, the comments included herein do not reflect the views and opinions of Rigzone. All comments are subject to editorial review. Off-topic, inappropriate or insulting comments will be removed.