Recruiting Professionals Discuss Oil, Gas Hiring during Industry Slowdown
|
Monday, February 02, 2015
Rigzone: The energy industry has put some effort into highlighting the need for new workers. Could it be doing something different or new to reach out to potential workers?
Stewart: Continuing to add to the workforce is a topic at the forefront of talent acquisition. The energy industry should consider reaching out an earlier stage, prior to college, particularly to attract women in to the industry. The industry could also focus on retention by implementing and growing mentoring programs and focusing on being a best employer in the market.
Eric Peters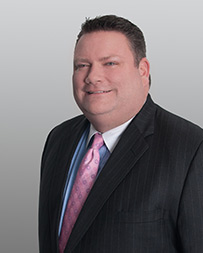 Eric Peters, Managing Director for the Americas, Faststream Recruitment Group
Peters: Companies can't over-hire. They need to adopt a flexible staffing environment, including using contract workers. You see this more overseas than in the United States. Europe has always had more of a flexible staffing model, using contract labor in the 80-20 rule, which grew in I.T. staffing in the 1980s, during the big technology boom.
When you look at offshore crews, there is a predominant use of contract labor. Onshore – at the corporate offices, in the design team, in the electrical engineering sectors and other areas – more and more candidates are going to have to be open to doing contract work, and coming in during hiring freezes as a contractor. Companies are going to have to look at this talent pool of available people who were laid off and are open to doing contract labor.
Boudreaux: The industry has been doing a good job with proactive education and awareness to raise overall energy literacy. It should continue to do what it has been doing. There are great things happening in oil and gas, and the industry needs to continue to tell and promote those stories. In some respects it will take time. It is an image and interest challenge, and more and more programs are being created to get the younger generation interested in science, technology, engineering and math – the STEM careers.
Norris: From what I know of our clients and others, they're doing a good job of targeting individuals at the college level and even in earlier school years. College and university recruiting is high, and many of our clients payroll talent through us whom they've recruited during campus recruiting and on their own.
Rigzone: With the "great crew change" upon us, won't that at least somewhat offset a slowdown in energy industry growth from lower oil prices?
Stewart: NES Global Talent recognizes that the barrel price will have an impact, but it also recognizes that certain skills are still in high demand. When prices rise again, companies will want to be ready to make the most of any opportunities and have the talent on board to drive future plans.
1
2
3
4
5
View Full Article
Generated by readers, the comments included herein do not reflect the views and opinions of Rigzone. All comments are subject to editorial review. Off-topic, inappropriate or insulting comments will be removed.