Recruiting Professionals Discuss Oil, Gas Hiring during Industry Slowdown
|
Monday, February 02, 2015
Rigzone: Based on what you've seen, is there anything that applicants should be doing to better position themselves for a career in the energy industry?
Stewart: Applicants seeking to gain employment in the energy industry should always highlight relevant skills. Given the current market conditions, it would be beneficial for applicants to highlight any examples where they have completed a project under budget, noting any relevant cost savings. With a focus on cost savings and reduction, this would be of great interest to clients.
Charman: The oil and gas industry market place over the last few years has been one of passive candidates. If you are half-decent, you've been getting calls from both internal recruiters, invites from LinkedIn, and from companies like Faststream. So, candidates became passive. In the new world of oil and gas, candidates need to remember that they have to be active. They need to be higher-profile, and to actively apply for positions, rather than wait for positions to come to them. The need to have a bigger-picture perspective of the marketplace, and to be more open-minded to, say, accepting an overseas project.
Boudreaux: In times like these, applicants that have a breadth of skills versus a very specialized focus tend to do well as there is more focus on multitasking and consolidating roles. The work is always going to be there – someone who is willing and able to step up and take on more responsibility will automatically be better positioned as oil companies look to create efficiencies. Technical skills are obviously critically important in the industry.
Christine Norris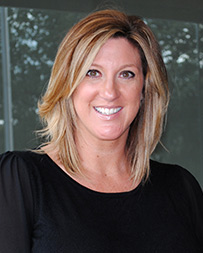 Christine Norris, Division Manager for Professional Alternatives
Norris: Be open and amenable to a role that may not be in your specific wheelhouse, get in where the company needs you, learn the business from diverse areas, and be on board and committed to transition and grow as the companies begin to climb again.
There are also a variety of ways for students to begin pursuing an energy industry position. Recently, a young woman of 16 was selected to be in a program called GeoForce, which is an experimental outreach program through University of Texas at Austin – Jackson School of Geosciences. GeoForce was created to help prepare Texas high school students to become part of the geosciences workforce. She applied through her middle-school science class. During the year, she is supported in a variety of ways, and every summer during high school, she travels for a week to a different region of the United States to learn about the geology in our country, and to meet leaders and educators from some of the nation's top energy firms. If she opts for the field, she could be working full-time in the industry in 2021.
1
2
3
4
5
View Full Article
Generated by readers, the comments included herein do not reflect the views and opinions of Rigzone. All comments are subject to editorial review. Off-topic, inappropriate or insulting comments will be removed.