Recruiting Professionals Discuss Oil, Gas Hiring during Industry Slowdown
|
Monday, February 02, 2015
Boudreaux: While there are layoffs being announced, we have many energy clients that are very well organized within their business model to withstand the price of oil and hire and add headcount in 2015. We've actually seen a pickup in job orders in both the technology and marketing communications space over the last couple of weeks. We're optimistic that crude prices will recover and hiring will pick up in the latter part of the year.
Norris: Understandably, we expect that hiring in the energy sector won't be hot and heavy in 2015. Most of our clients are strategizing on budgets, asking for reduced rates with vendors, and assessing temporary costs and needs. Their commitment is to their full-time team members, and they're holding steady until prices are (hopefully soon) on the rise.
Rigzone: What positions do you see opening up within the energy industry? In other words, are you seeing particularly heavy recruiting in certain areas?
Stewart: Currently, NES Global Talent is receiving continued requests for health, safety and environmental roles along with "early works" type roles such as inspection. We have also had a recent increase in client requests for project services type roles such as those related to cost, project controls etc. due to a need to monitor costs and expenditures.
Charman: There are always electrical engineering skill shortages, and there is still a need for some of the hard-to-find G and G roles and reservoir engineers. So far, we haven't seen a change. You talk to one company and they're laying off. You talk to another and they're hiring. It's a funny market right now.
Cindi Boudreaux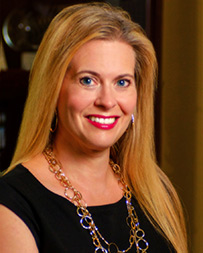 Cindi Boudreaux, Senior Recruiter and Account Manager for Clearpoint Creative
Boudreaux: As with all downturns, the total number of hires will drop, but companies will still be hiring for critical positions. Unfortunately, a lot of the oilfield-centric jobs are being cut, and then of course there are some merger and acquisitions that are effecting layoffs, too. There are certainly well positioned segments that will still be looking for good people.
Norris: My thoughts are that recruiting will be at a true minimum – maybe if there are layoffs, we'll place temps in diverse positions to fill in the gaps with a low overhead and no hiring commitment attached.
1
2
3
4
5
View Full Article
Generated by readers, the comments included herein do not reflect the views and opinions of Rigzone. All comments are subject to editorial review. Off-topic, inappropriate or insulting comments will be removed.