Recruiting Professionals Discuss Oil, Gas Hiring during Industry Slowdown
|
Monday, February 02, 2015
Talent professionals talk about energy industry recruiting in a slowing market as crude oil prices fall.
Oil and gas talent professions are on the front lines when it comes to gauging interest from energy companies in hiring new workers, as well as assessing the level of interest that job candidates have in oil and gas jobs. So, Rigzone recently reached out to experienced energy recruiters at four agencies to learn how energy industry hiring was faring in the aftermath of the abrupt drop in crude oil prices in recent months.
The talent professionals are Carolyn Stewart, regional business development manager of North America at NES Global Talent; Mark Charman and Eric Peters, CEO and managing director for the Americas, respectively, for Faststream Recruitment Group; Cindi Boudreaux, senior recruiter and account manager for Clearpoint Creative; and Christine Norris, division manager for Professional Alternatives (Proalt). Each has a unique perspective on the current state of hiring for the oil and gas industry.
Carolyn Stewart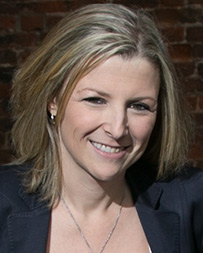 Carolyn Stewart, Regional Business Development Manager – North Americas at NES Global Talent
Rigzone: Regarding energy industry hiring, what is your outlook for 2015?
Stewart: It's going to be a challenging year for the industry. We are seeing project and hiring activity slowing, with companies showing caution to commit to further resources unless they are fully committed to the project. However, the demand for oil and gas skills still exists, and this will help retention and allow for hiring in certain organizations. We still have a healthy pipeline of jobs on offer for job seekers.
Charman: What we see happening already, and what's going to continue to happen over the next year, is that there are definitely going to be winners and losers. Some sectors of the oil and gas business are more robust to the sector than others, such as liquid natural gas (LNG). A lot of the activity that we see, globally and in the United States, is in LNG.
Some of our clients will use the low oil price as an opportunity to reorganize and reshape their organizations. It's a great time to look at who you need, and who you don't need. Other clients are using this as a time to take a longer-term view, and are partnering with recruitment partners to go out and find talent and build bench strength.
So, while there is a lot of bad news out there, there are still a lot of companies still hiring, and will continue to hire throughout the year.
1
2
3
4
5
View Full Article