Recruiting Professionals Discuss Oil, Gas Hiring during Industry Slowdown
|
Monday, February 02, 2015
Talent professionals talk about energy industry recruiting in a slowing market as crude oil prices fall.
Oil and gas talent professions are on the front lines when it comes to gauging interest from energy companies in hiring new workers, as well as assessing the level of interest that job candidates have in oil and gas jobs. So, Rigzone recently reached out to experienced energy recruiters at four agencies to learn how energy industry hiring was faring in the aftermath of the abrupt drop in crude oil prices in recent months.
The talent professionals are Carolyn Stewart, regional business development manager of North America at NES Global Talent; Mark Charman and Eric Peters, CEO and managing director for the Americas, respectively, for Faststream Recruitment Group; Cindi Boudreaux, senior recruiter and account manager for Clearpoint Creative; and Christine Norris, division manager for Professional Alternatives (Proalt). Each has a unique perspective on the current state of hiring for the oil and gas industry.
Carolyn Stewart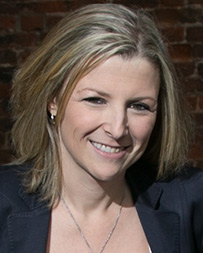 Carolyn Stewart, Regional Business Development Manager – North Americas at NES Global Talent
Rigzone: Regarding energy industry hiring, what is your outlook for 2015?
Stewart: It's going to be a challenging year for the industry. We are seeing project and hiring activity slowing, with companies showing caution to commit to further resources unless they are fully committed to the project. However, the demand for oil and gas skills still exists, and this will help retention and allow for hiring in certain organizations. We still have a healthy pipeline of jobs on offer for job seekers.
Charman: What we see happening already, and what's going to continue to happen over the next year, is that there are definitely going to be winners and losers. Some sectors of the oil and gas business are more robust to the sector than others, such as liquid natural gas (LNG). A lot of the activity that we see, globally and in the United States, is in LNG.
Some of our clients will use the low oil price as an opportunity to reorganize and reshape their organizations. It's a great time to look at who you need, and who you don't need. Other clients are using this as a time to take a longer-term view, and are partnering with recruitment partners to go out and find talent and build bench strength.
So, while there is a lot of bad news out there, there are still a lot of companies still hiring, and will continue to hire throughout the year.
Boudreaux: While there are layoffs being announced, we have many energy clients that are very well organized within their business model to withstand the price of oil and hire and add headcount in 2015. We've actually seen a pickup in job orders in both the technology and marketing communications space over the last couple of weeks. We're optimistic that crude prices will recover and hiring will pick up in the latter part of the year.
Norris: Understandably, we expect that hiring in the energy sector won't be hot and heavy in 2015. Most of our clients are strategizing on budgets, asking for reduced rates with vendors, and assessing temporary costs and needs. Their commitment is to their full-time team members, and they're holding steady until prices are (hopefully soon) on the rise.
Rigzone: What positions do you see opening up within the energy industry? In other words, are you seeing particularly heavy recruiting in certain areas?
Stewart: Currently, NES Global Talent is receiving continued requests for health, safety and environmental roles along with "early works" type roles such as inspection. We have also had a recent increase in client requests for project services type roles such as those related to cost, project controls etc. due to a need to monitor costs and expenditures.
Charman: There are always electrical engineering skill shortages, and there is still a need for some of the hard-to-find G and G roles and reservoir engineers. So far, we haven't seen a change. You talk to one company and they're laying off. You talk to another and they're hiring. It's a funny market right now.
Cindi Boudreaux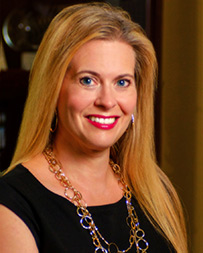 Cindi Boudreaux, Senior Recruiter and Account Manager for Clearpoint Creative
Boudreaux: As with all downturns, the total number of hires will drop, but companies will still be hiring for critical positions. Unfortunately, a lot of the oilfield-centric jobs are being cut, and then of course there are some merger and acquisitions that are effecting layoffs, too. There are certainly well positioned segments that will still be looking for good people.
Norris: My thoughts are that recruiting will be at a true minimum – maybe if there are layoffs, we'll place temps in diverse positions to fill in the gaps with a low overhead and no hiring commitment attached.
Rigzone: Based on what you've seen, is there anything that applicants should be doing to better position themselves for a career in the energy industry?
Stewart: Applicants seeking to gain employment in the energy industry should always highlight relevant skills. Given the current market conditions, it would be beneficial for applicants to highlight any examples where they have completed a project under budget, noting any relevant cost savings. With a focus on cost savings and reduction, this would be of great interest to clients.
Charman: The oil and gas industry market place over the last few years has been one of passive candidates. If you are half-decent, you've been getting calls from both internal recruiters, invites from LinkedIn, and from companies like Faststream. So, candidates became passive. In the new world of oil and gas, candidates need to remember that they have to be active. They need to be higher-profile, and to actively apply for positions, rather than wait for positions to come to them. The need to have a bigger-picture perspective of the marketplace, and to be more open-minded to, say, accepting an overseas project.
Boudreaux: In times like these, applicants that have a breadth of skills versus a very specialized focus tend to do well as there is more focus on multitasking and consolidating roles. The work is always going to be there – someone who is willing and able to step up and take on more responsibility will automatically be better positioned as oil companies look to create efficiencies. Technical skills are obviously critically important in the industry.
Christine Norris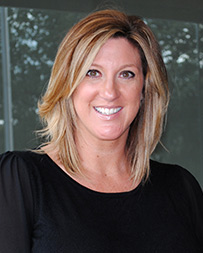 Christine Norris, Division Manager for Professional Alternatives
Norris: Be open and amenable to a role that may not be in your specific wheelhouse, get in where the company needs you, learn the business from diverse areas, and be on board and committed to transition and grow as the companies begin to climb again.
There are also a variety of ways for students to begin pursuing an energy industry position. Recently, a young woman of 16 was selected to be in a program called GeoForce, which is an experimental outreach program through University of Texas at Austin – Jackson School of Geosciences. GeoForce was created to help prepare Texas high school students to become part of the geosciences workforce. She applied through her middle-school science class. During the year, she is supported in a variety of ways, and every summer during high school, she travels for a week to a different region of the United States to learn about the geology in our country, and to meet leaders and educators from some of the nation's top energy firms. If she opts for the field, she could be working full-time in the industry in 2021.
Rigzone: The energy industry has put some effort into highlighting the need for new workers. Could it be doing something different or new to reach out to potential workers?
Stewart: Continuing to add to the workforce is a topic at the forefront of talent acquisition. The energy industry should consider reaching out an earlier stage, prior to college, particularly to attract women in to the industry. The industry could also focus on retention by implementing and growing mentoring programs and focusing on being a best employer in the market.
Eric Peters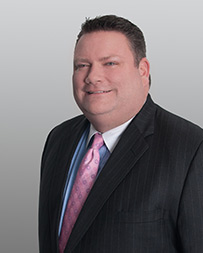 Eric Peters, Managing Director for the Americas, Faststream Recruitment Group
Peters: Companies can't over-hire. They need to adopt a flexible staffing environment, including using contract workers. You see this more overseas than in the United States. Europe has always had more of a flexible staffing model, using contract labor in the 80-20 rule, which grew in I.T. staffing in the 1980s, during the big technology boom.
When you look at offshore crews, there is a predominant use of contract labor. Onshore – at the corporate offices, in the design team, in the electrical engineering sectors and other areas – more and more candidates are going to have to be open to doing contract work, and coming in during hiring freezes as a contractor. Companies are going to have to look at this talent pool of available people who were laid off and are open to doing contract labor.
Boudreaux: The industry has been doing a good job with proactive education and awareness to raise overall energy literacy. It should continue to do what it has been doing. There are great things happening in oil and gas, and the industry needs to continue to tell and promote those stories. In some respects it will take time. It is an image and interest challenge, and more and more programs are being created to get the younger generation interested in science, technology, engineering and math – the STEM careers.
Norris: From what I know of our clients and others, they're doing a good job of targeting individuals at the college level and even in earlier school years. College and university recruiting is high, and many of our clients payroll talent through us whom they've recruited during campus recruiting and on their own.
Rigzone: With the "great crew change" upon us, won't that at least somewhat offset a slowdown in energy industry growth from lower oil prices?
Stewart: NES Global Talent recognizes that the barrel price will have an impact, but it also recognizes that certain skills are still in high demand. When prices rise again, companies will want to be ready to make the most of any opportunities and have the talent on board to drive future plans.
Charman: I think absolutely it will. I think the current slowdown will accelerate the so-called "great crew change," by allowing those facing retirement to look at this as an opportunity to take redundancy, and to retire – to hang up their boots. There's going to be this brain drain out of the marketplace of experienced talent (and create a greater need for companies to keep existing talent on board, while attracting new workers.)
Mark Charman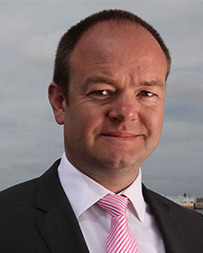 CEO, Faststream Recruitment Group
Photo Source: Faststream
Boudreaux: I think it will be an opportunity for the younger generation that has been gearing up to step into higher level roles. Companies in the industry has invested a lot into getting the younger generation educated and entrenched, and they will have an opportunity to take on more responsibility.
Norris: Certainly hoping so . . .
Generated by readers, the comments included herein do not reflect the views and opinions of Rigzone. All comments are subject to editorial review. Off-topic, inappropriate or insulting comments will be removed.