Q&A: Oil Price Slump Temporary amid Changing Supply Dynamics
|
Friday, January 30, 2015
Rigzone also talked to Jim Krane, fellow of energy studies at Rice University's Baker Institute Center for Energy Studies.
Rigzone: The term "swing supplier" has come up more in recent weeks. What is that about?
Krane: Traditionally, the swing supplier in the market has been OPEC, and mainly Saudi Arabia. When there was too much supply or too much production, and the market became flooded with crude oil, prices would start to drop, and OPEC would take some of that production off the market. OPEC could add supply to the market or take supply off the market, as conditions warranted. But the advent of U.S. shale production has kind of interrupted that process.
Historically, oil production from non-OPEC countries was not a problem for OPEC because it did not increase quickly enough to threaten Saudi Arabia's market share. Total production has overwhelmed global demand with the sudden and significant increase in production from the United States amid the fracking boom. Not wishing to give up market share to the United States and North America, OPEC responded in a new way – by not decreasing production.
Rigzone: But don't lower prices from the market imbalance also hurt OPEC? Why didn't they dial back on production and keep prices higher?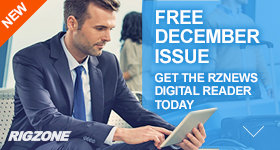 Krane: They didn't take some production off the market because if they did that, unconventional oil in the United States and North America would just fill in OPEC's share of the market. What OPEC did was rational. They said if prices go down, so be it. That might send some signals to producers that oil prices don't just go up, they also go down. If that chases away some investment in production in the United States, that's probably a good thing from the Saudi standpoint.
1
2
3
4
5
View Full Article