Indonesia Plans to Produce 825,000 Bopd in 2015, Up 4% YOY
|
Thursday, January 29, 2015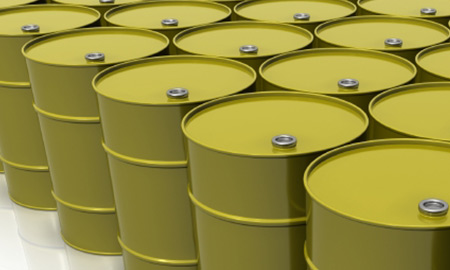 Indonesia plans to produce 825,000 barrels of oil per day in 2015, up 4% from last year, while a decision on contract extension for the Mahakam block is expected in February.
Indonesia intends to produce 825,000 barrels of oil per day (bopd) in 2015, or 3.9 percent more than the 794,000 bopd of realized production last year, according to the target set by the House of Representatives' Commission VII (Commission VII), which oversees energy affairs in parliament, local daily Jakarta Globe reported Thursday.
Energy and Mineral Resources Minister Sudirman Said proposed a production target of 849,000 bopd in his meeting with commission chairman Kardaya Warnika, but the figure was revised down due to the current low oil price environment, which could disrupt some drilling activities.
The former OPEC member uses the country's oil production target as a base for calculating state revenue and spending in its revised 2015 state budget.
Declining production from mature fields in Indonesia has prompted the government to take steps to increase petroleum reserves and production, with the Energy and Mineral Resources Ministry indicating recently its plans to offer eight onshore and offshore oil and gas exploration blocks this year.
Meanwhile, the Ministry disclosed last week that 17 oil and gas contracts will expire between 2015 and 2019.
The contracts for two of these - the Gebang Block in north Sumatra and the Offshore North West Java (ONWJ) production sharing contract (PSC) which are due to expired in end 2015 and end 2017, respectively - have been extended by the government Dec. 23, 2014.
On the Mahakam Block, Acting Director General of Oil and Gas at the Ministry of Energy and Mineral Resources I Gusti Nyoman Wiratmadja told a Jan. 20 hearing with Commission VII that the government would give top priority to state-owned PT Pertamina to take over as operator of the offshore East Kalimantan block, currently operated by Total, when the contract expires in 2017.
"We are prioritizing Pertamina. We are waiting for proposal from Pertamina," Wiratmadja said, while Energy and Mineral Resources Minister Sudirman indicated that a decision on Mahakam Block extension contract is expected in February.
Separately, Indonesia intends to invest in a number of regasification terminals in an attempt to meet growing domestic demand for gas.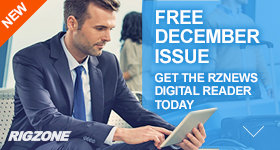 Planned regasification units needed to receive liquefied natural gas (LNG) include floating storage and regasification units (FSRU) in Cilacap and Cilamaya as well as an onshore LNG terminal in Bali, which is expected to support deliveries to the eastern part of the country, Indonesian daily Jakarta Post said Thursday.
While Indonesia has significant gas resources, most of these are located in the eastern part of the archipelago, while the primary demand centers are located mostly in the west, especially Java. The country therefore has to overcome the challenge of building costly infrastructure to transport gas supplies from the resource rich area to the main consumption areas.
Generated by readers, the comments included herein do not reflect the views and opinions of Rigzone. All comments are subject to editorial review. Off-topic, inappropriate or insulting comments will be removed.