Argentina: Best Candidate for Next Shale Boom?
by Grant Rudgley
|
Visiongain
|
Monday, January 26, 2015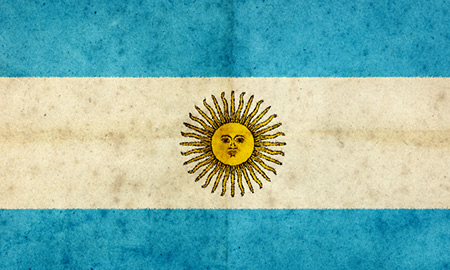 London-based research firm Visiongain argues that Argentina could turn out to be the best candidate for the next shale boom.
A conversation about Argentine shale prospects is rarely loud enough to be heard. Instead, the oil and gas industry discusses at the length the outlook for U.S. shale.
Of course, the key question about shale today is: how it will fare given the slumping price of oil? The answer is of critical importance to energy markets, company fundamentals and the global economy.
Yet one lesson is already self-evident: shale oil, like shale gas before it, has transformed the industry landscape and its core dynamics. Given this fact, it is important to look beyond discussions of the present – of how U.S. shale can create a new oil price orthodoxy and if OPEC budgets can endure at $50 per barrel – and take a moment to consider the candidates for a future shale boom.
The Candidates
Shale oil and gas development outside the United States and Canada remains in its infancy. Progress in Europe is painfully slow, Russia's progress has stalled and although China certainly deserves consideration and will experience growth, we believe it is a less-exciting prospect than Argentina.
Europe and Russia: Still at Square One
A few years ago, European shale gas prospects had policy wonks running from one roundtable to the next, fervently spouting potential revenue numbers. On the horizon, an energy future less dependent on Russia appeared within grasp. Energy security – the buzz phrase of those dealing in the interaction of geopolitics and energy – was there for the taking.
What followed was that geology and economics conspired against policymakers. In Poland, major after major has withdrawn from the country. Meanwhile in Ukraine, Chevron will pull out of its $10 billion shale commitment and Shell's activity looks at risk. The UK remains in the early exploration phase, with the economic argument overcoming grassroots opposition; the UK government supports exploration activity in light of justifiable concerns about North Sea production declines.
Elsewhere in Europe, however, opposition to the technique of hydraulic fracturing persists despite the potential benefits. The lack of success in Poland has not helped the "potential benefits" argument.
1
2
3
4
View Full Article
Generated by readers, the comments included herein do not reflect the views and opinions of Rigzone. All comments are subject to editorial review. Off-topic, inappropriate or insulting comments will be removed.