Australia Prepares for Growing Challenges as Market Environment Evolves
by Ben Creagh
|
Rigzone Contributor
|
Tuesday, January 20, 2015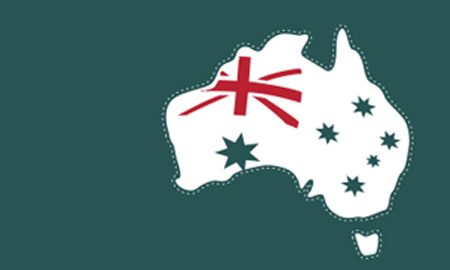 With Australia's oil and gas industry now at a crossroad, Rigzone talks to several industry experts to gauge their reaction to the emerging market conditions.
Roger Dartnell, Ernst & Young Oceania Oil & Gas Transaction Leader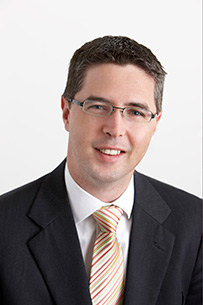 Geoffrey Cann, Deloitte Australia's National Director for Oil & Gas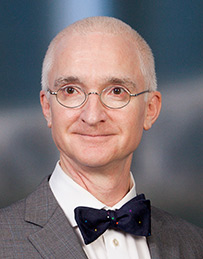 Australia's progression into one of the world's leading exporters of liquefied natural gas (LNG) is set to move substantially forward in 2015.
Construction of several multi-billion dollar projects in Western Australia and Queensland are on track for completion to supply Asia where gas is in high demand.
However, as key Australian industry analysts explained to Rigzone, beyond these development milestones companies are preparing for a changing environment being molded by falling commodity prices, including oil to below $50 a barrel.
Combine this with existing issues, such as high operating costs and productivity difficulties, and the industry faces growing challenges to prepare for, according to the analysts.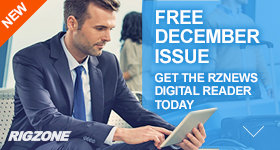 Geoffrey Cann, Deloitte Australia's National Director for Oil and Gas, believes the emerging environment may be more than a short-term challenge.
"My forecast is it [the low oil price] is going to be with us for quite some time and the market ought to be preparing for a fairly lengthy period of low oil prices that will progressively work their way through the oil and gas industry," Cann told Rigzone.
Oil Price Impact
As these conditions impact the industry, Ernst & Young (EY) Oceania Oil & Gas Transaction Leader, Roger Dartnell, said that upstream investment would be a key area to come under the microscope.
"Companies are moving into a period of capital discipline and are facing up to the fact they are now in an environment where they're not going to get access to as much capital," Dartnell said.
"They are also not getting as much free cash flow from their operations if they are in production. Focusing on their capital position is key."
Cann added: "Now the real risks of oil and gas are becoming very apparent capital is going to get scarce. Once that happens only the very best oil and gas prospects are going to receive funding."

"This will bring capital discipline into the upstream and the consequence is that we will progressively start to see pressure on the services industry to bring their costs down to match the new netback pricing that the producers want to achieve - that's certainly on the liquid side."
Canaccord Genuity Australia Senior Oil & Gas Analyst Johan Hedstrom was able to identify a positive from the situation, saying the oil price would, in the long-term, positively impact the world economy, and later the oil and gas industry.
"Getting a 50 percent reduction in oil prices is a fantastic stimulus and we will get some economic growth thanks to that. That will lead to more demand and things will pick up again. It will take at least a year," Hedstrom said.
M&A Potential
There is a common belief the evolving conditions will result in an increase in merger and acquisition (M&A) activity, both in Australia and internationally, with highly leveraged companies most vulnerable.
Cann recalls a substantial spike in M&A during the 1990s, when oil prices also fell by about half. He believes today's industry may experience similar to what occurred almost 20 years ago.
"If you go back to 1997/1998 the price of oil was pushed from $27 a barrel down to $14 a barrel. In the next 18 months we saw Exxon purchase Mobil, BP purchase Amoco, and Chevron purchase Texaco," Cann remembers.
"The biggest wave of oil and gas mergers in history took place in the aftermath of that steep price decline. You can expect that the pressures on these companies (today) to push them into M&A activity."
Each analyst believed the M&A targets would likely be abroad, with South-East Asia and the United States popular destinations, while opportunities in Australia remained rare.
"In Australia it's always been hard to buy production or near start-up assets – it's a pretty thin market," Hedstrom explained, adding he believed junior Australian companies would continue to focus on South-East Asia's potential.
"Places like Indonesia are going to become more interesting for Australian companies, and maybe Malaysia and Thailand, those places as well."
Dartnell also expected this trend to continue, saying: "A theme that has come out and one that we think will continue in this environment is the emerging interest in Asia and then capitalizing on the good work Australian companies have done exploring and developing South-East Asia."
Major Activity
Despite a challenging outlook, the Australian industry had, otherwise, been moving along "pretty well", according to Hedstrom.
"The big LNG projects around Australia are being built despite some delays and cost blowouts. There have also been a few conventional oil and gas discoveries which haven't happened for a few years - that's good for the industry," Hedstrom said.
Australia's major companies have indicated they are on the lookout for expansion, with Woodside Petroleum Ltd., in particular, showing this intent by recently agreeing to buy Apache Corp.'s interests in the Wheatstone and Canada's Kitimat LNG projects for $2.75 billion.
Hedstrom said Woodside was well placed to stay on the acquisition hunt. "They have strong cash flow and a good balance sheet, even after buying some assets," he noted.
Dartnell considered most of Australia's largest oil and gas companies to be "in a fairly good position".
"There are not a lot of highly leveraged players out there, most of them have fairly modest debt positions. Most, somewhat fortuitously in some cases, have been able to do deals in the past two or three years that have given them strong balance sheet positions," he said.
Change in Focus
Australia's majors, along with their smaller counterparts, are being urged to increase focus on operational improvements around cost control and productivity, according to Cann.
"It needs to very much become the mantra," Cann said. "We think of LNG in Australia as a factory model and any company working in the industry not as a traditional gas service provider but as an intricate part of a manufacturing system that needs to design the business that way - that's going to drive our focus."
Dartnell's advice was even more straightforward: "This is a time to be prepared to buy, refinance or defend."
Generated by readers, the comments included herein do not reflect the views and opinions of Rigzone. All comments are subject to editorial review. Off-topic, inappropriate or insulting comments will be removed.