Mexico Has Stamina to Maintain Energy Reform
by Karen Boman
|
Rigzone Staff
|
Friday, January 16, 2015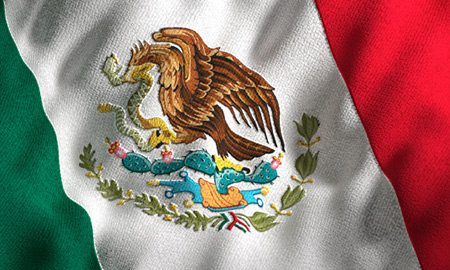 Mexico Has Stamina to Maintain Energy Reform
Despite low oil prices and political challenges faced by the Mexican President Enrique Pena Nieto's government, Mexico possesses the stamina to fully implement reform of its energy sector. However, Mexico may need to show more flexibility in its requirements to encourage the oil and gas investment it seeks, according to an expert on Mexican energy policy.
The nation is 100 percent and unequivocally committed to the process of energy reform, said Duncan Wood, director of the Mexican Institute at the Woodrow Wilson International Center for Scholars, at a Jan. 14 seminar on Mexico energy reform hosted by law firm Mayer Brown LLP. However, the bidding terms proposed for Round One have worried some oil and gas firms, and Mexico could benefit from slowing down the process to get the "pristine" response it wants for its bidding round and to secure Pena Nieto's legacy.
Late last year, the Mexican National Hydrocarbons Commission (CNH) published the model for the first phase of Mexico's Round One bid process for 14 shallow water contract areas ranging in size from 116 square kilometers to 501 square kilometers. The shallow water acreage is one of five types of licenses being offered in Round One. Announced in August 2014, Round One will include 109 exploration blocks and 60 production blocks. Secretaria de Energia de Mexico (SENER's) tentative Round One timeline included staggered bidding invitation and data room access for shallow water exploration, production, onshore, unconventionals and the Chicontepec Basin and deepwater.
"Mexico has done the hard work, but the process needs to be tweaked," Wood told seminar attendees.
To put things in perspective, the speed and ambition of the reform process has been impressive, said Wood. In fact, the energy reform implemented is even more aggressive than reform proposed by Pena Nieto in August 2013. To win the Partida Accion Nacional political party over, Pena Nieto had to agree to go further with energy reform. Pena Nieto's party, the Institutional Revolutionary Party (PRI) also changed its internal party constitution to pave the way for reform.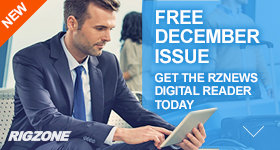 The changes that have occurred over the past two years is due to the reform efforts made in 2007 and 2008. The debates that occurred at that time helped change public opinion, and while Mexicans are still not fully supportive of energy reform, they're not nearly as opposed to it as they were in 2008. At that time, 80 percent of Mexicans said they opposed opening the nation's oil and gas sector. In 2013, 60 percent were opposed. Last year, 40 percent opposed, but 20 percent favored opening the sector, and the rest were undecided.
"The issue has not been a popular one, but people are not taking to the streets" over it, said Wood.
1
2
3
4
5
View Full Article
Generated by readers, the comments included herein do not reflect the views and opinions of Rigzone. All comments are subject to editorial review. Off-topic, inappropriate or insulting comments will be removed.