Company Offers Pressure Energy Solution for Hydraulic Fracturing
by Karen Boman
|
Rigzone Staff
|
Wednesday, January 07, 2015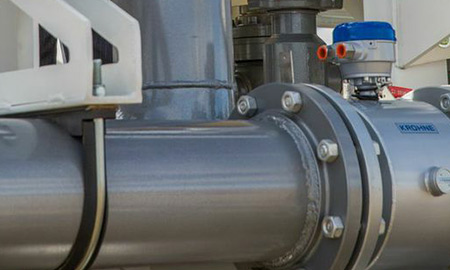 Device to be tested in early 2015 offers a solution it says addresses the "pain point" of the hydraulic fracturing process: the destruction of pumps.
Energy Recovery Inc. President and CEO Tom Rooney compares the pumping of sandy water through sophisticated pumps in the hydraulic fracturing process to pouring sand into the oil of a Maserati.
The wear-and-tear of sandy water on pumps still represents a major pain point in the hydraulic fracturing process, despite efforts by oil service companies and others to create a better solution, Rooney told Rigzone. The company's pressure energy technology, which has been widely used in the desalination industry and is currently utilized in sour gas processing and oil pipelines, has now been rolled out to address this "pain point" in the fracking process.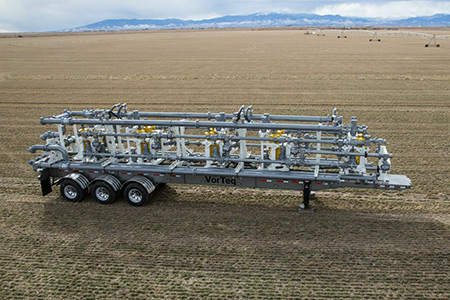 Field trials for Energy Recovery's new fracking solution will begin in early 2015.
Colorado-based Liberty Oilfield Services will test in early 2015 Energy Recovery's first manufactured VorTeq device, which transfers high pressure energy from clean water to fracking fluid, which will reduce the cost and downtime associated with the need to repair and replace pumps in the fracking process. Liberty will conduct the first live well field trials at its operations in Wyoming.
The company's pressure energy technology has been used successfully in the desalination industry as well as in midstream processing facilities and pipelines. At first blush, Rooney didn't think the technology would be applicable to fracking, in which most of the energy created is used, not wasted. After studying the fracking process, Energy Recovery's engineers determined the company's technology could be used to solve the most vexing problem of the process: the destruction of pumps.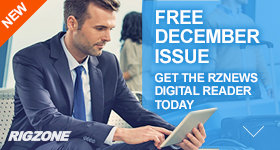 "In classic frac projects, a dozen or so pricey pumps are sand chemicals and blenders are on site around the manifold, which takes all the flows from everything, combined them and rockets them down the hole."
By pumping sandy water and fluid through the VorTeq device first, the pumps never see the sand, while the chemistry used in the industry stays the same.
Traditionally, sand, water and chemicals are passed through a blender, then through a missile. Then, the high pressure pumps shoot the mixture downhole.
1
2
3
4
5
6
View Full Article
Generated by readers, the comments included herein do not reflect the views and opinions of Rigzone. All comments are subject to editorial review. Off-topic, inappropriate or insulting comments will be removed.