Gerard: Right Energy Policy Needed to Sustain Growth in Energy
by Karen Boman
|
Rigzone Staff
|
Tuesday, January 06, 2015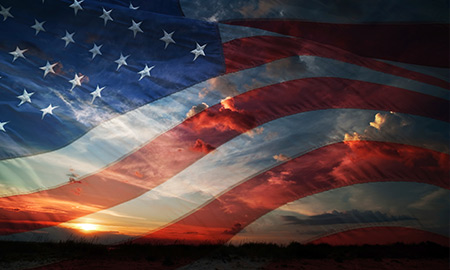 API's Jack Gerard outlines the State of American Energy for 2015, highlighting the potential for long-term oil and gas job creation despite lower oil prices.
Energy is inseparable from America's economic growth and job creation, but the United States will need to create the right energy policy to encourage production of oil, natural gas, coal and other energy resources, said American Petroleum Institute (API) President and CEO Jack Gerard during a speech discussing details of API's 2015 State of American Energy Report.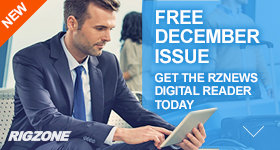 Since API's first State of Energy report released in 2011, the United States has left behind decades of energy scarcity to become a global leader in energy production, Gerard told attendees at API's 2015 State of American Energy address Tuesday in Washington, D.C.
Now the number one natural gas producer in the world, the United States also ranks number one in petroleum refining, and is expected to become the top oil producer in the world as early as this year, though some have projected the United States is already there, Gerard said.
Driven by American ingenuity and technological advancements in hydraulic fracturing and horizontal drilling, shale production has presented the nation the opportunity "to permanently diminish what have been our nation's largest economic and geopolitical vulnerabilities: domestic energy scarcity and dependence on foreign countries to meet our nation's energy needs," said Gerard.
Fossil fuels will continue to meet most of the world's energy needs well into the 21st century. According to the U.S. Energy Information Administration, oil, natural gas and coal will account for 80 percent of the United States' energy consumption, Gerard said. However, for this year's report, API decided to focus not only on oil and gas, but other U.S. energy sectors such as solar, wind, coal, nuclear, natural gas and renewables, all which will remain essential to successfully meet future U.S. energy needs.
While the United States stands at the threshold of a sustained era of American global energy leadership, some in U.S. society remain mired in the nation's decades-long energy scarcity past, said Gerard. Citing an API election night poll that found increasing U.S. voter support for energy development despite party affiliation, particularly for oil and gas, Gerard noted that a true "all-of-the-above" approach to U.S. energy policy is needed.
Gerard said he already sees this occurring with the bipartisan support in the Senate to pass the Keystone XL pipeline project. On Tuesday, U.S. Senators John Hoeven (R-N.D.) and Joe Manchin (D-W.Va.) introduced the Hoeven-Manchin bill, S. 1, the first piece of legislation brought to the floor of the 114th Congress, to approve the Keystone pipeline project. Sixty senators are cosponsoring the bill, and 63 senators have indicated supported for the bill at this point.
1
2
3
View Full Article
Generated by readers, the comments included herein do not reflect the views and opinions of Rigzone. All comments are subject to editorial review. Off-topic, inappropriate or insulting comments will be removed.
RELATED COMPANIES