Oil & Gas Technology Trends to Look For in 2015
|
Friday, January 02, 2015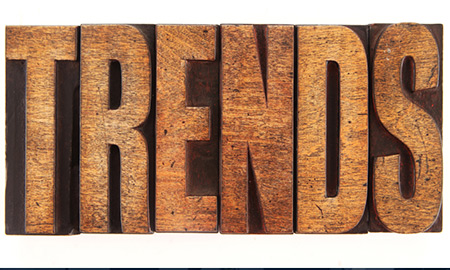 Rigzone looks at some of the technology trends expected to be seen in the oil and gas industry in 2015.
Technology has and will continue to transform the oil and gas industry in 2015.
U.S. unconventional oil and gas activity, which has transformed the United States into a potential liquefied natural gas exporter and a significant oil producer, has been made possible by innovations in hydraulic fracturing and horizontal drilling technology.
The oil and gas industry has faced a learning curve in terms of how to best produce shale oil and gas. The technology and learning curve effects that the operators, service providers and drilling contractors have put in place have achieved has substantially improved the breakeven point of shale plays, said Vance Scott, partner and leader of the Americas energy practice at global management and strategy consulting firm A.T. Kearney.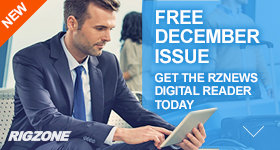 Technological advances have improved the breakeven economics on wells for both shale oil and gas wells, to the point where some companies are able to drill economic dry gas wells with break-even prices of between $2 and $2.50/Mcf. The economics have improved due to operators making better decisions on fluid choices, rigs and pressure pumping.
"It's not so much a single point technology as it is the integration of technologies and how they bring those together."
In 2015, more emphasis will be placed on technologies that reduce cost and improve efficiencies, Bill Kroger, co-chair of law firm Baker Botts' Energy Litigation Practice Group, and Jeremy Kennedy, partner in the firm's Global Projects Practice, told Rigzone.
"Energy technology companies may need to lower their prices in response to a drop in demand, which will offset some of the price declines in crude oil," Kroger and Kennedy told Rigzone. "The technology companies with strong balance sheets may see crude price declines as an opportunity to acquire companies and technologies at discounted prices."
In the exploration and production area, some parties may adopt a "wait and see" attitude in respect of some of these more expensive to develop shale plays. With well costs above $10 million in some plays, the desired rates of return are difficult for some higher-cost producers to achieve at current oil prices.
"For this reason, we may see CAPEX [capital expenditures] begin to decline until there is some stability with oil prices," said Kroger and Kennedy. "However, that will be offset somewhat by the fact that many areas have a current backlog in completed wells, and we are seeing completion (in respect of previously drilled wells) continue. We would expect that such completions will continue to help maintain cash flows."
A major focus of unconventional drilling now and in 2015 is the accuracy of where well laterals are being placed, R.T. Dukes, upstream analyst at Wood Mackenzie, told Rigzone. Measurement-while-drilling and logging-while-drilling tools are allowing oil and gas operators to better pinpoint where to place laterals – in some cases, 50 feet can make a huge difference. In plays such as the Delaware Basin in West Texas, this accuracy can make the difference between a well having a five percent return or a 40 percent return. This accuracy also is allowing companies to maximize resources in the upper and lower bench of the Eagle Ford shale play.
Technology is playing a significant role in drilling efficiency, especially in a sensitive price environment, Dukes noted. In 2015, the manufacturing approach to shale plays will evolve to a customization approach as operators seek to improve the performance of individual wells. In 2014, completion activity focused around bigger fractures. In 2015, companies will instead focus on being smarter with fractures, and seeking to understand the performance of individual stages in real-time.
"In a tough price environment, being able to push out every bit of optimization matters."
The idea of factory drilling and feeding the "rig monster" has been in the industry for decades, but drilling and completion technology has evolved over time and, in its latest rendition, has been applied to shale. The industry's focus on the size of acreage has created the need for lots of drilling; hence the idea of factory drilling, said Mike Mueller, vice president of technology development with MicroSeismic, in an interview with Rigzone.
The factory drilling approach has been a controversial topic in the oil and gas industry, Mueller said.
1
2
3
View Full Article
Generated by readers, the comments included herein do not reflect the views and opinions of Rigzone. All comments are subject to editorial review. Off-topic, inappropriate or insulting comments will be removed.