The Export Question: What to Do with Israeli Gas?
|
Monday, December 29, 2014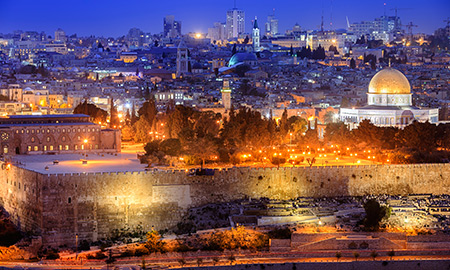 Rigzone hears Gina Cohen – an expert on Israel's natural gas sector – explain the country's options for exporting its recently-found gas reserves.
Recent years have seen Israel discover significant reserves of natural gas in its offshore zone. In 2009 and 2010, U.S. independent explorer Noble Energy Inc., working as partner to local Israeli firms such as Delek Drilling, found separate deposits containing 10.8 trillion cubic feet (Tcf) and 21.9 Tcf respectively at the Tamar and Leviathan fields.
While attending the recent Universal Oil & Gas 2014 conference at the Dead Sea in Israel, Rigzone published articles looking at the regulatory and bureaucratic problems of developing Israel's offshore gas reserves and the country's oil shale opportunity. Here, we take a look at the export potential for the gas that lies offshore Israel in the eastern Mediterranean Sea courtesy of a presentation given at UOG 2014 by Gina Cohen – a consultant to the natural gas sector in Israel who helped establish the local branches of BG Group plc in Israel and Palestine in 1998.
The Tamar field is already producing while Leviathan is scheduled to come online in 2017 (although there is some possibility that this deadline may be extended after the Israeli antitrust authority threatened in late December to revoke the arrangement that gives Noble and Delek control of the Leviathan field). There have also been a handful of smaller discoveries offshore Israel that can be brought into production.
The Israeli government decided in June 2013 that around 50-to-60 percent of the 35.3 Tcf of gas that has been discovered offshore should be preserved for local consumption with the rest being available for export.
In her presentation, Cohen described the decision to earmark 50-to-60 percent of the gas for local consumption as being logical and "not just an arbitrary figure". This is because new facilities, such as pipeline infrastructure to take the gas around Israel and power stations that can use gas, will need to be built and for economic reasons they will need to be designed to have a lifespan of at least 30 years. Sixty percent of Israel's current gas reserves – around 19 Tcf of gas – should be enough to cover its energy needs over a 30-year time frame.
As for the other 40 percent, Cohen points to a number of scenarios for export.
1
2
3
4
5
View Full Article