Data Volume, Efficiency Changing Oil, Gas High Performance Computing Needs
|
Thursday, December 25, 2014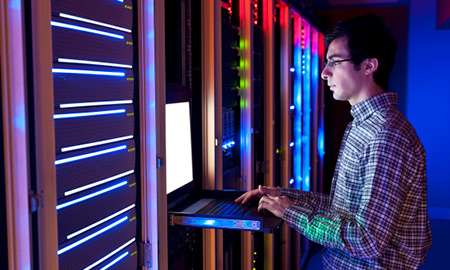 The needs of high performance computing in the oil and gas industry are changing as the industry deals with greater volumes of complex data.
The need to quickly analyze and store growing volumes of data in oil and gas operations are driving the need for greater capacity in high performance computing (HPC), or the use of parallel processing to run advanced application programs efficiently, reliably and quickly.
While HPC has been used by the oil and gas industry for some time, the need to quickly make high-stake business investment decisions and stay competitive in the current market is creating a shift in the industry's HPC needs.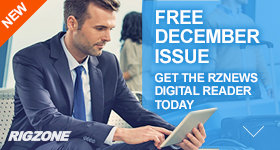 Technologies that have allowed oil and gas companies to unlock previously inaccessible resources, and the need of geoscientists to better understand subsurface prospects, have created massive growth in dataset sizes and computational needs, according to a Hewlett-Packard (HP) webinar on how HPC is accelerating exploration and production. Oil and gas companies also are tracking a wider variety of data from reservoir, sensor and machinery parameters means that the amount of volume generated by oil and gas operations.
Rising infrastructure costs and lower budgets, the need to quickly turn data into insight that is available to the right people, and the "digital oilfield", or managing, measuring and tracking global oilfield data through web-based visualization, are other trends that have created demand for a new style of IT, according to HP webinar.
The growing volumes and complexity of data generated in global oil and gas operations has created the need for high performance computing capability in the public cloud, according to officials with Dallas-based Nimbix. Earlier this year, the company introduced its Jarvice cloud-based, high performance data analysis (HPDA) solution platform, and the expansion of Jarvice's graphics processing unit (GPU) acceleration in the solution. This solution delivers advanced computer aided engineering, Big Data analytics and seismic processing capabilities for the oil and gas industry. Jarvice works in tandem with the company's public cloud platform to provide high performance computing capacity to oil and gas companies.
Nimbix Chief Executive Officer Steve Hebert told Rigzone that the company has seen an increase in the number of oil and gas companies seeking new ways to access HPDA. According to IDC, worldwide HPDA server revenue will rise at a 13.3 percent compound annual growth rate for HPDA-focused servers until at least 2017. HPDA will bring HPC into the mainstream enterprise, powered in part by GPU-accelerated Big Data solutions for both simulation and analytics-based data analysis.
"GPU acceleration will power the next generation of these complex analytics, and Nimbix will offer both Software-as-a-Service and Platform-as-a-Service models to meet these needs," said Hebert in an Oct.28 press release.
1
2
3
4
5
6
7
View Full Article
Generated by readers, the comments included herein do not reflect the views and opinions of Rigzone. All comments are subject to editorial review. Off-topic, inappropriate or insulting comments will be removed.