Roller Coaster Year in Territorial Disputes in East, South China Seas
by Chee Yew Cheang
|
Rigzone Staff
|
Friday, December 26, 2014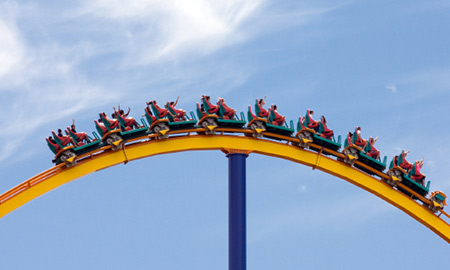 It was a roller coaster year in relations between China and its neighbors over the disputed, albeit potentially energy-rich, waters in the East and South China Seas.
Tensions between China and its neighbors over the disputed energy-rich territories of East and South China Seas oscillated between confrontation and cooperation in 2014, with development of potential petroleum resources remaining hostage to the changing relations.
Frosty Sino-Japanese ties were focused on a potential flashpoint at the Senkaku (Japanese) or Diaoyu (Chinese) islands in East China Sea, while China's unilateral moves in the South China Sea – as it moved towards exploration and development of petroleum resources in the contested waters – heightened tensions with the 10-membered Association of Southeast Asian Nations (ASEAN), especially the Philippines and Vietnam.
Remote Prospects for Upstream Developments in East China Sea
China has always been active in looking for energy resources to boost economic growth since opening up the country to foreign investments in the late 1970s. Recently, the International Monetary Fund reported that China overtook the United States as the world's largest economy for 2014, with economic output of around $17.6 trillion compared to $17.4 trillion for the United States, Forbes said Dec. 7.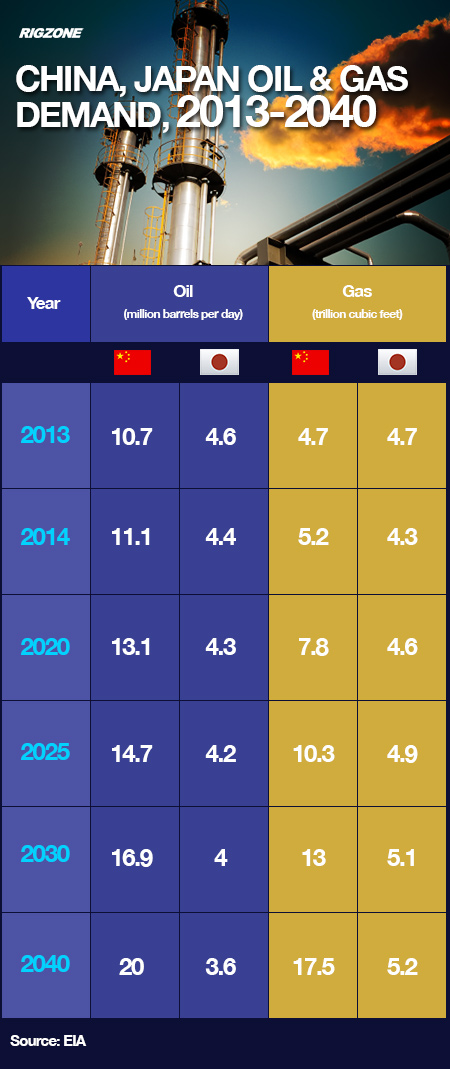 China's energy consumption has risen to keep pace with a growing economy. Its oil demand is expected to almost double from 10.7 million barrels of oil per day (MMbopd) in 2013 to 20 MMbopd, while the corresponding increase in gas consumption will be from 4.7 trillion cubic feet (Tcf) to 17.5 Tcf, figures from the U.S. Energy Information Administration (EIA) revealed.
In contrast to strong energy demand growth in China, Japanese oil needs during this period are expected to decline from 4.6 MMbopd to 3.6 MMbopd, while gas consumption may post a marginal increase from 4.7 Tcf to 5.2 Tcf, EIA reported.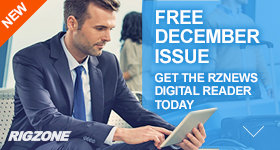 The Sino-Japanese dispute in the East China Sea centered on a territorial row over the Diaoyu/Senkaku islands, currently occupied by Japan. Both countries are keen to control the islands given its proximity to important shipping lanes and rich fishing grounds as well as potential oil and gas reserves. The mostly underexplored East China Sea contains around 200 million barrels of oil in proved and probable oil reserves, while similar reserves of natural gas were pegged at between 1 and 2 Tcf, the EIA said in its September report.
1
2
3
4
5
View Full Article
Generated by readers, the comments included herein do not reflect the views and opinions of Rigzone. All comments are subject to editorial review. Off-topic, inappropriate or insulting comments will be removed.